I have completed viewing all the films credited to Channing Tatum on IMDB [that are not short films].  Or, as I refer to it:
The Channing Tatum Personal Film Festival.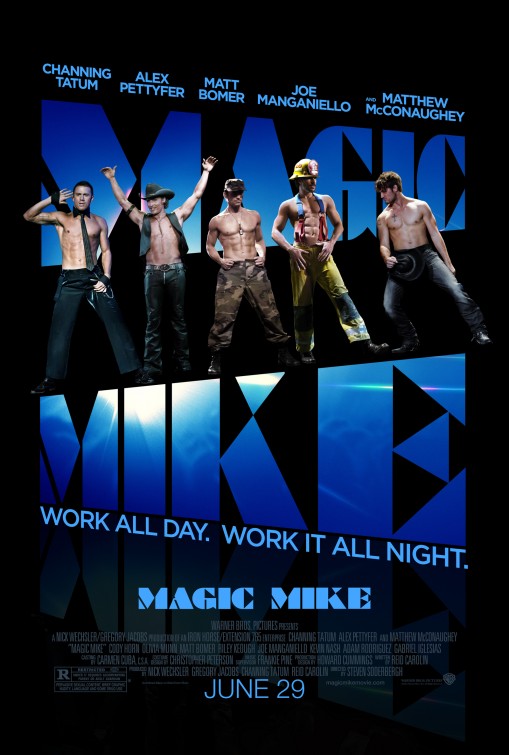 Or, given the quality of some of the films:
I watched them so you don't have to.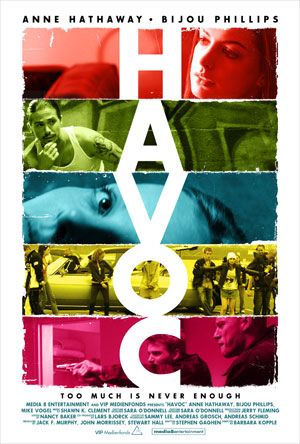 For your convenience, I have categorized the films for those of you who want to plan your own Channing Tatum Film Festival.
Movies where CT has a major part:
21 Jump Street
22 Jump Street
Dear John
Fighting
Foxcatcher
G.I. Joe: The Rise of Cobra
Magic Mike
Magic Mike XXL
She's the Man
Step Up
Stop-Loss
The Book of Life
The Eagle
The Son of No One
The Vow
White House Down
 Movies where CT is not the main focus. 
Or: Only watch these films if you are interested in the movie.
(His role may range from a cameo to a bit part that doesn't have much screen time. )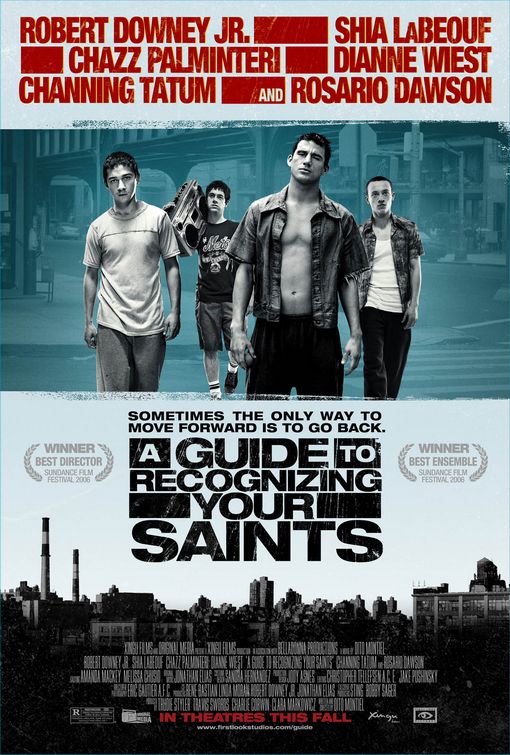 10 Years—This is an ensemble and he's in it as much as the other actors.
A Guide to Recognizing Your Saints—Plays the angry friend of the main character.  He doesn't have a lot of screen time, but is rather feral, which is rare.
Battle in Seattle—Ensemble cast.  He has a lesser amount of screen time than others in the ensemble.
Coach Carter—one of the many basketball players.  But figures greatly in the turning point.
Don Jon—Plays an actor in a cheesy romantic comedy.  Total screen time: approximately 30 seconds
G.I. Joe: Retaliation—Very short-lived character.
The Lego Movie–Quick cameo as Superman.
Hail Caesar!–Plays an actor. Total screen time: maybe 10 minutes.  However, most of those minutes are a very wonderful tap dance routine.
Havoc—Dude in the background who has maybe three lines.
Haywire—Secondary character, but his first appearance was perhaps my favorite scene in the entire movie.
Public Enemies—Pretty Boy Floyd is not long for the world.  Maybe 30 seconds.
Side Effects—Isn't around as much as one would think from the poster.
Step Up 2: The Streets—He doesn't make a huge appearance, but he does dance.
Supercross—Plays a minor character with perhaps 5-10 minutes of screen time.
The Dilemma—Secondary character in a tremendously unfunny film.  However, he's at his funniest here, but sadly, the rest of the movie is a hideous ball of crap.
The Hateful Eight–He makes a brief appearance in the last third of the film.
This is the End—Tiny cameo, but funny
Perhaps you would like to tackle the list by genre?
CT Movies divided by category:
(Major roles in bold font)
Action/Adventure
G.I. Joe: Retaliation
G.I. Joe: The Rise of Cobra
Haywire
Supercross
The Eagle
White House Down
21 Jump Street
22 Jump Street
Hail Caesar!
She's the Man
The Dilemma
This is the End
10 Years
A Guide to Recognizing Your Saints
Battle in Seattle
Coach Carter
Don Jon
Fighting
Foxcatcher
Havoc
Magic Mike
Magic Mike XXL
Public Enemies
Side Effects
Stop-Loss
The Book of Life
The Hateful Eight
The Son of No One
Dear John
Step Up
Step Up 2: The Streets
The Vow
Movies I most enjoyed
Or: Maybe you just want me to tell you which ones I liked.
(Major roles in bold font)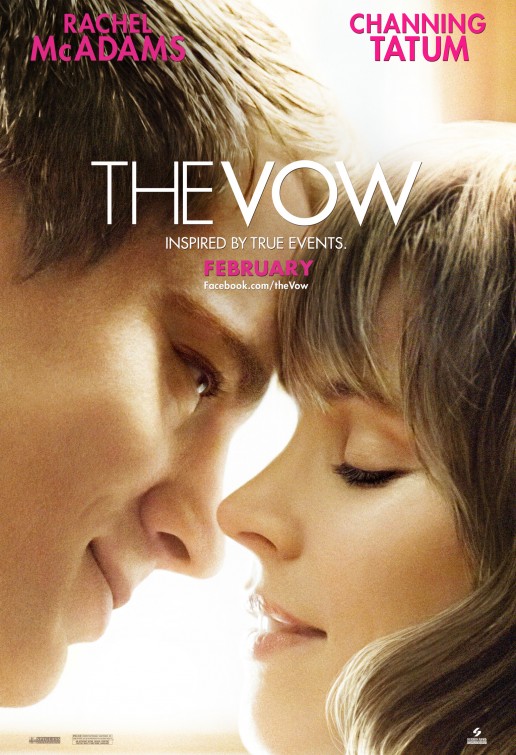 10 Years—Great ensemble cast examining where they are 10 years after high school.
21 Jump Street—Generally very funny, especially if you watched the original TV series.
22 Jump Street–If you liked the first one, you will like this one.
A Guide to Recognizing Your Saints—Uneven 80s NYC friendship drama that stuck with me.
Battle in Seattle—Interesting period piece.
Coach Carter—I'm a sucker for a good sports film.
Dear John—I was prepared to hate it, got sucked in and loved it.
Don Jon—Uncomfortable, but interesting.
Foxcatcher–sedately paced drama with great performances all around.
G.I. Joe: The Rise of Cobra—I was ready to grit my teeth through the whole thing, but it was a fun movie.
Haywire—Holy crap there are some good fight scenes in this.
Hail Caesar!–This movie is funny! And fun to watch.
Magic Mike—The movie that got me started.  Also, it's much darker and deeper film than the previews would have you believe. Go Soderbergh!
She's the Man—Funny adaption of Twelfth Night.
Side Effects—The less you know about this, the more you will enjoy it.
Step Up—I'm a sucker for a good dance movie and CT can move.
Stop-Loss—Solid returning soldier drama.
The Book of Life–Solid animated flick.
The Eagle—Made me wonder why there aren't more movies set in Roman times. Plus!  Jaime Bell.
The Vow—Surprisingly well done and a great story.
This is the End—Hilarious.  But you have to be ready for boy humor.
White House Down—This had horrible reviews, but I thought it was great fun.
For Die Hard Complete-ists.  
Or:  Movies I don't recommend you watch.
(Major roles in bold font.)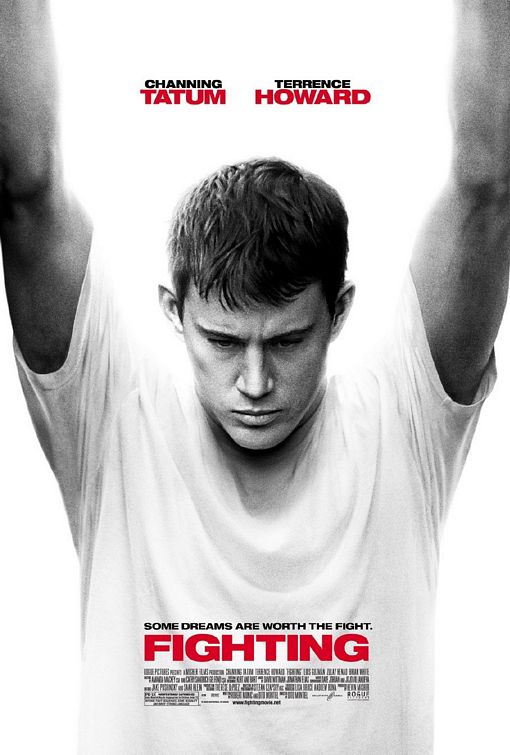 Fighting—Not very interesting, but with fighting.
G.I. Joe: Retaliation—Maybe I was just mad I had nothing to look at but Adrianne Palicki, but this movie was not very entertaining.
Havoc—This movie disturbed me.
Jupiter Ascending–maybe will become a cult classic in 20 years, but right now just bad.
Magic Mike XXL–waaaay too long in the middle.
Public Enemies—So boring, despite its population of actors I usually love.
Supercross—Also not very interesting, but with no fighting.
The Dilemma—One of the worst movies I've seen in the last decade.
The Hateful Eight–If you're a Tarantino fan, why not?  If not, don't bother.
The Son of No One—Kind of a mess, structurally.
Here is IMDB's list of all his films.