It's our 15th Anniversary, so we headed to Bend to use our hotel vouchers and celebrate.  On the way into town, we stopped at Smith Rock and did a short hike.
Matt found something to climb. 
It was a beautiful day.  And because it was a Thursday afternoon in early May, it wasn't very crowded.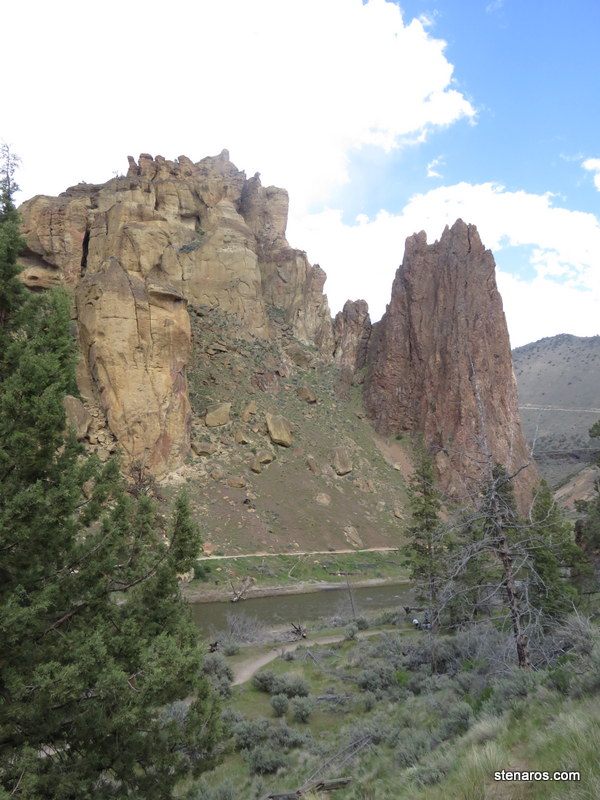 Coming down from doing trail work.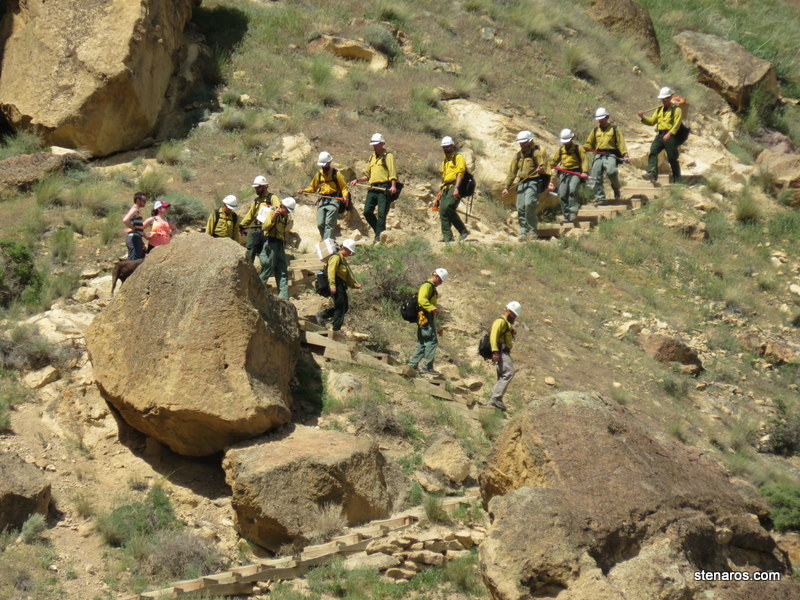 Forced perspective.
It's just so pretty there!