For my birthday, Matt bought me a ticket to the Tiny House Expo.  This was a very good present, as I love tiny houses. At the expo, people had a chance to tour several tiny houses as well as visit vendors.
I went early, which was a very good move. Tiny houses don't hold very many people, which meant even at 9:30 in the morning, there were lines to get into each tiny house.
I loved the curved roof on this model.


Apologies for the blurry picture.  This model had just sold.  It cost $150,000.  (Yeesh!)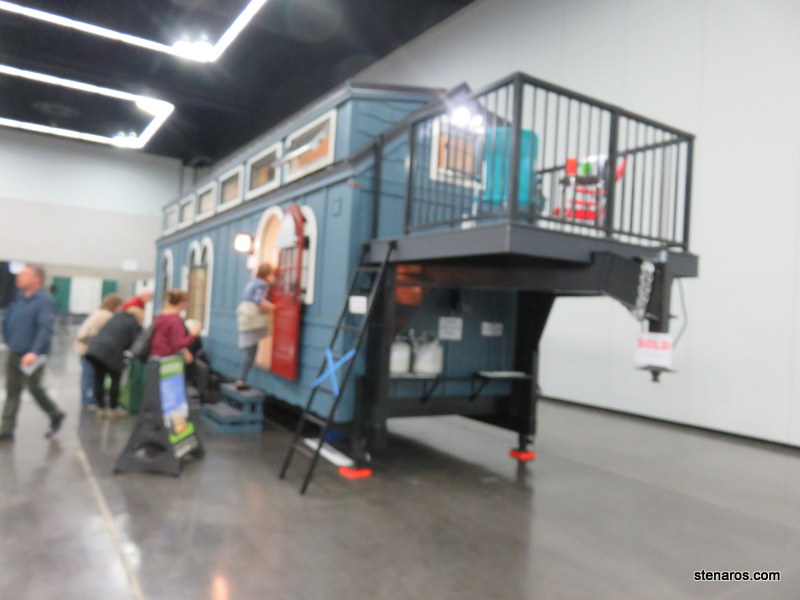 This person apologized because he forgot to bring his step.  This was fine by me, as I could easily take the big step up into the house.

Inside the step-less house.  I loved how the kitchen was not skimpy.


I liked the shed roof design of this house.  Plus, this company, Tiny Smart House, has a very fun Build-it-Yourself Program where you can build your tiny house on-site and take advantage of workshops, discounted group material buying.  So smart!


Here's a tiny house camp trailer, which you can follow on Instagram @tinyhousecamptrailer.  They had a lot packed into a small space.


Here is a tiny house made out of a shipping container. It was very sleek.

I really liked how open and airy these big windows made this house feel.


Here's the floor plan

A lot of houses were using this water system.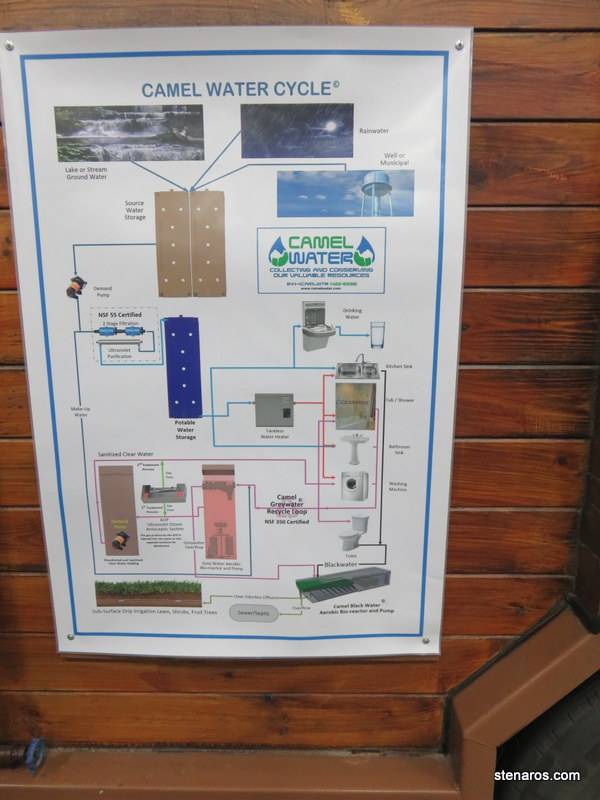 The teardrop camper people were there too.  I love me a good teardrop camper, especially one as nice as this one.


Hiddenbed of Oregon had a very good design.  During the day: desk.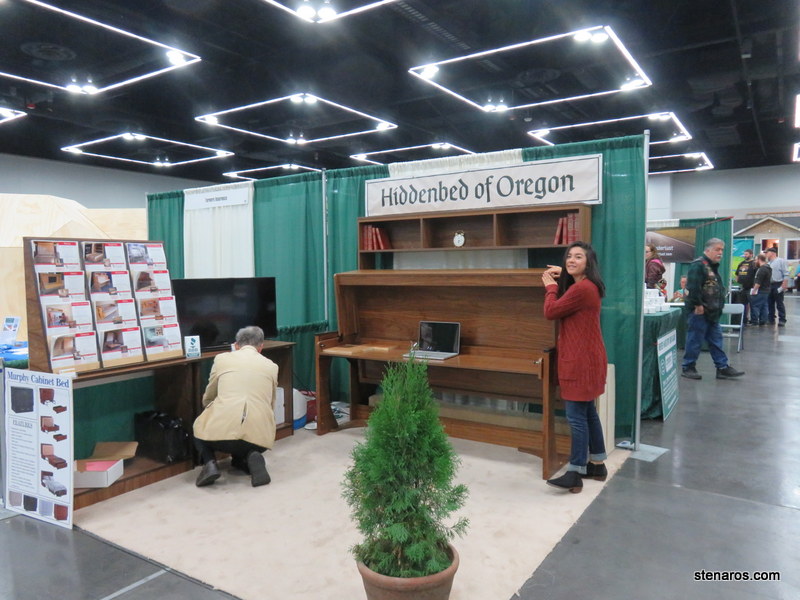 At night: bed.  Nicely done. The desk stays flat, so you don't have to disassemble and reassemble every night. Cost for a double bed? $2100.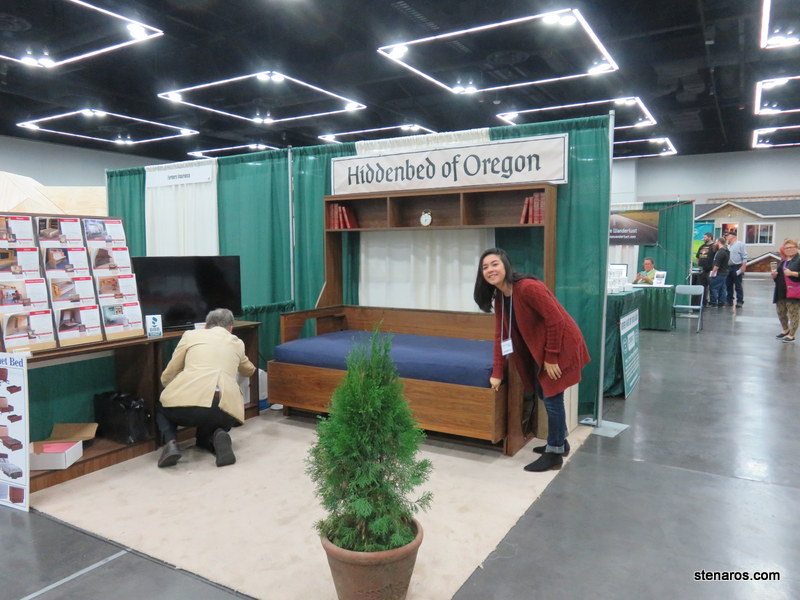 You could also have your own geodesic dome.  I have affection for domes, as they were not uncommon in the landscape of my 80s childhood.


Overall, I had a great time.  Thanks Matt.
Also! The square lights at the Convention Center! So fun!  And my mind boggles at how all those things got into this building.  Convention center logistics must be no joke.