Here's a timer photo in front of the sign (and the bag of trash someone left.)
The Arboretum was peaceful and quiet and I'm glad I finally located it after all these years. There was an attempt to find it via bicycle in the early aughts and no dice. But this time, it was no trouble to find it.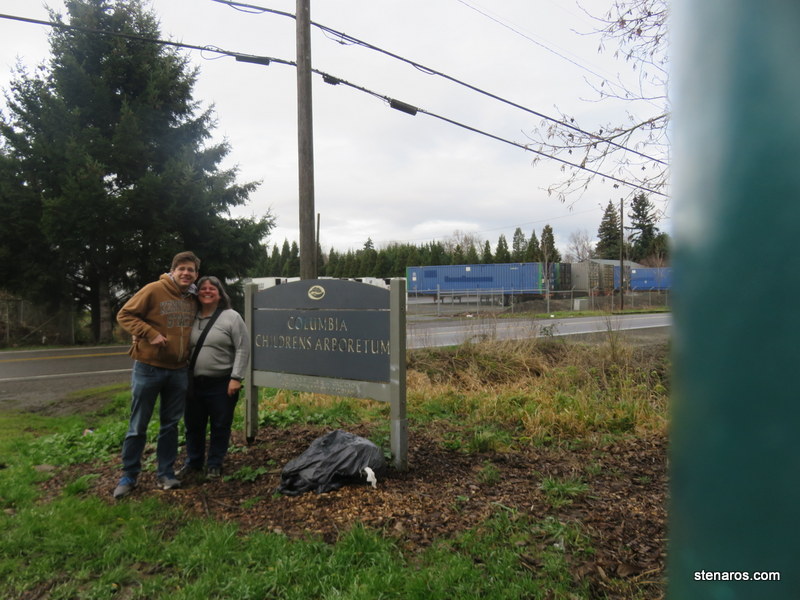 Someone had been busy constructing this structure.