More than any other summer, Antares seems at home and happy in the heat. Once the daytime temperatures popped over 80 degrees, he started spending more and more of his day outside on the catio.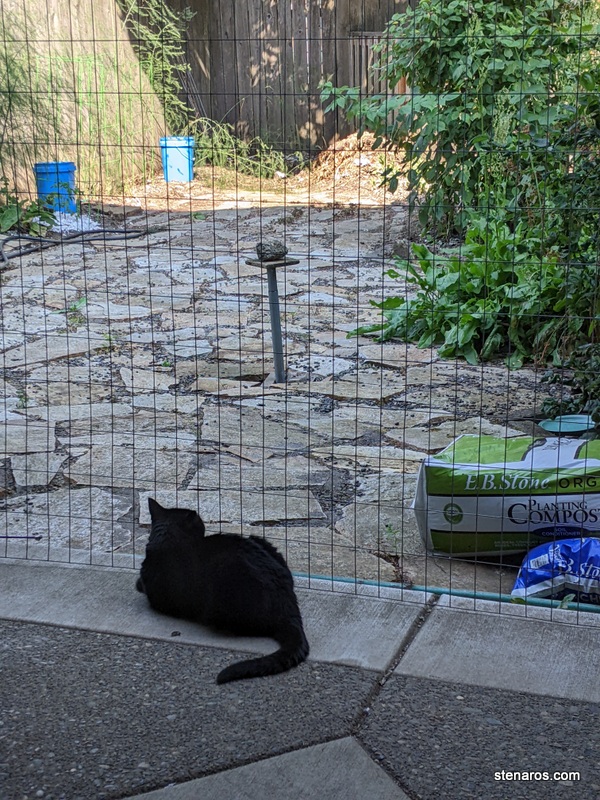 He even goes outside and hangs out on the front porch catio during the day, which he's never really done.
I'm glad he's a happy cat.