I've long loved this bank of buildings on Burnside.
On the corner is a two-story with (currently) an ice cream shop at street level and apartments above. Next comes a one-story space for two businesses. Then the expansive Burnside Collision auto shop followed by the Kuhnhausen's Furniture building. This location is right across the street from the Laurelhurst Theater, and I've kept my eye on these buildings for years.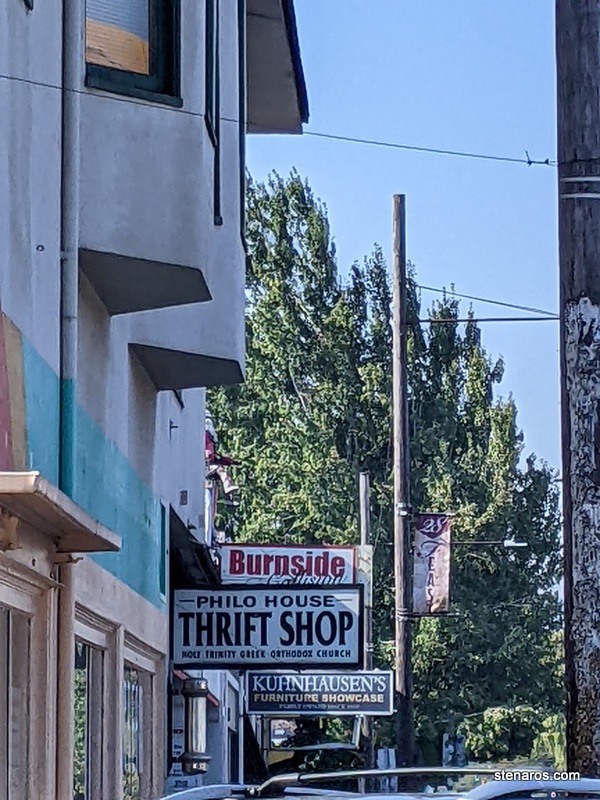 I enjoy the subtle Mediterranean flair of the Philo House Thrift Shop building (it's been closed for years, and the other side is also boarded up) The art deco of the auto repair, and the family business for the furniture shop.
While the corner business and the auto repair shop are going strong, the furniture store closed recently, and I wonder how much longer this bit of street will continue to looking this way.