We headed to east-of-Vancouver, Washington, so Matt could do a Spartan Race. Here he is on the way to the start.
Here was my first glimpse of Matt after the starting point. As you can see, they get muddy early. He usually wears a blue shirt for races and it was much harder picking him out of the crowd with the black shirt.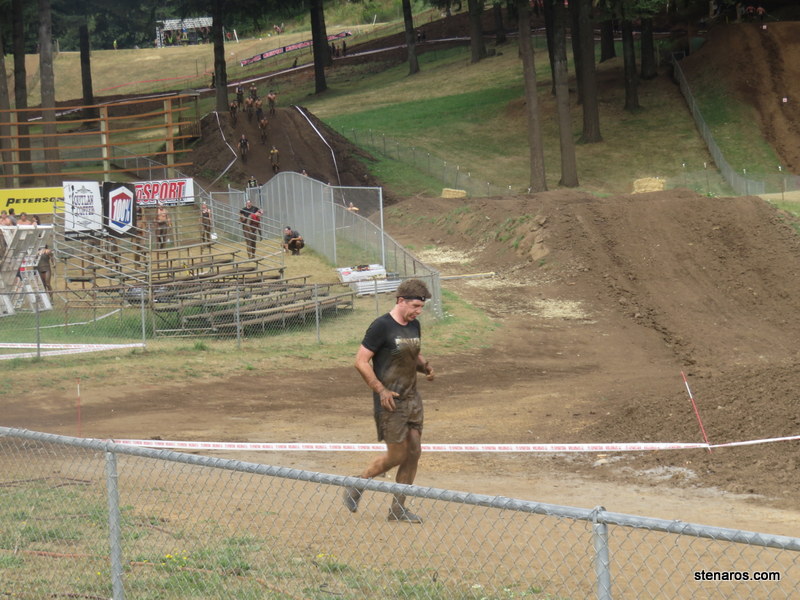 And here he is at the finish time. The clock is a general time clock. It didn't take him three hours to finish.
The victor with all his spoils.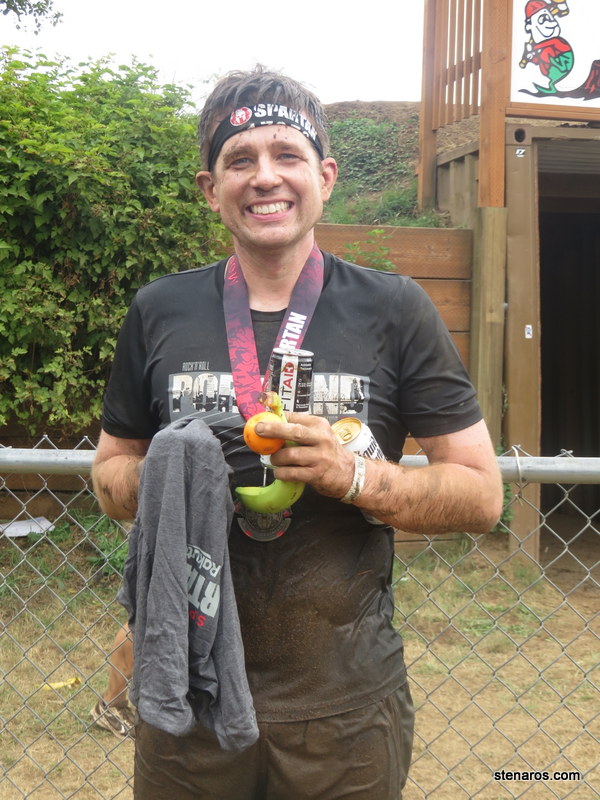 We were at the end of the day—I think the very last race, and you can see the many people who came before Matt grabbed a lot of protein bars.
There were a ton of people. More than I anticipated, and I felt a little uncomfortable. I wore my mask, even though we were outside. Not many people had theirs on.
We parked in a big field and I noted where the American flag they had flying was, so we could find the car after the race was over. But by the time Matt was done, they had taken down the flag.
And this guy was collecting all the tape that corralled people.