I've long enjoyed this corner at N. Lombard and N. Lancaster, but it's not looking great, and that's usually a sign of impending deconstruction, so I thought I'd better capture the image before it disappears.
PortlandMaps tells me this was built in 1956 and it has those nice midcentury lines I love. On the busy corner is a building that can be used as an office or store. You can see that it once upon a time was the Lombard Chiropractic Clinic.
Wrapping around the office building is a fourplex apartment building.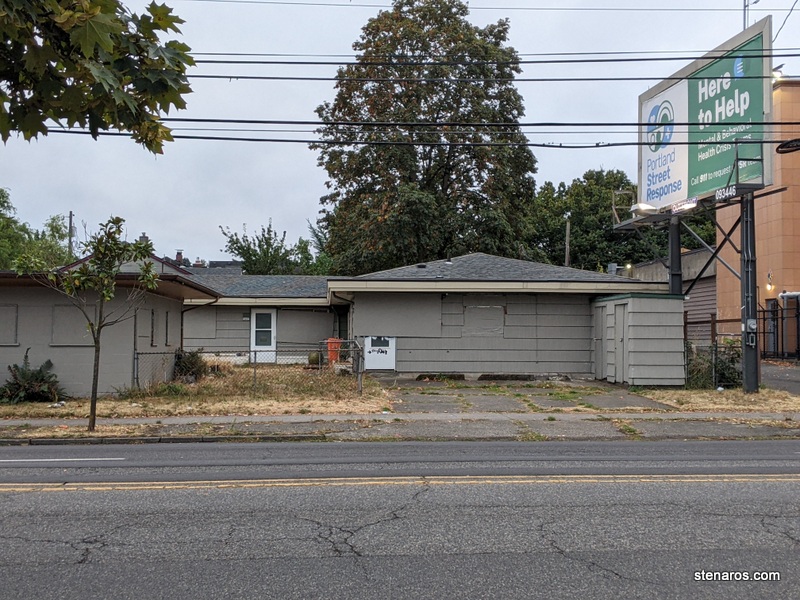 I like to imagine the original builder constructed one building, either the office or the apartments, and then used the proceeds from the rent to build the other. But it's possible it was an investment property and all built at the same time.
The property doesn't appear on Next Portland's development map, so perhaps it has some life in it yet.