We visited the Newberry National Volcanic Monument to look for some hiking.  On the way in, we were asked if we wanted to drive to Lava Butte.  We did?  We said yes, because clearly it was a thing, and so we did the drive to the top.
Here's the Butte.  In the summer, you have to either hike, or go by shuttle bus.  Right now, only a certain amount of cars are allowed at the top at one time.
At the top of the butte, I used the outhouse and was amused to see this note.
View from the top.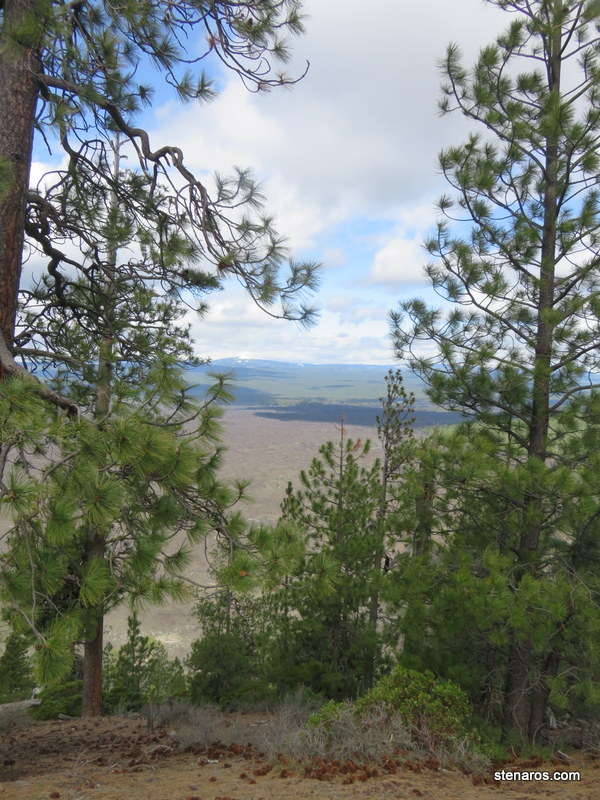 I had my hiking shoes, but there was a quarter-mile loop around the caldera, so I just stepped carefully in my sandals.
Looking back at the fire lookout station.
Looking into the caldera.
Things were blooming.
Info about the Newberry Volcano.
Another view into the caldera.
I enjoyed that the informational signs each had a suggested activity at the bottom.
Lookout station stairs, with another butte in the distance.
Inside the lower level of the ranger station was an exhibit.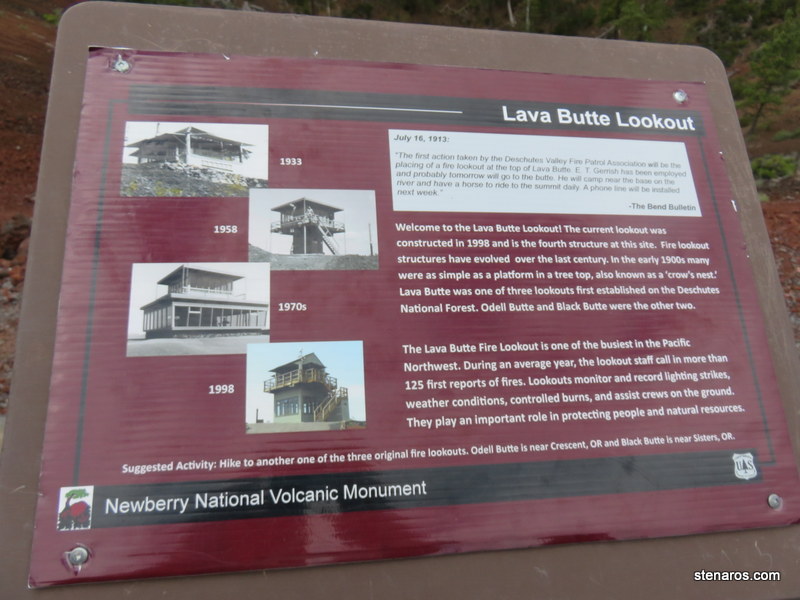 This was a sign at the visitor center, but I found it very interesting.  Apparently Highway 97, which runs north/south through the state, and is the highway that bisects the Newberry National Monument, has been a natural highway for the last thousand, or so years.  This means that animals use it too.  And try to cross it.  And get killed by speeding cars. This poster outlines efforts to avoid that.