On our way back home, we made time for the Trees of Mystery, which was an excellent tourist stop.
From the parking lot, you can see Paul Bunyan and Babe. Unlike the Paul Bunyan that lives up the street from me, this Paul Bunyan talks! You can even hear This American Life's Ira Glass talk to Paul in this episode.
Here's some info:
There was a huge gift shop (befitting any tourist trap worth its salt) and some chairs outside for resting.
And after we stop for a photo, we set off along the path!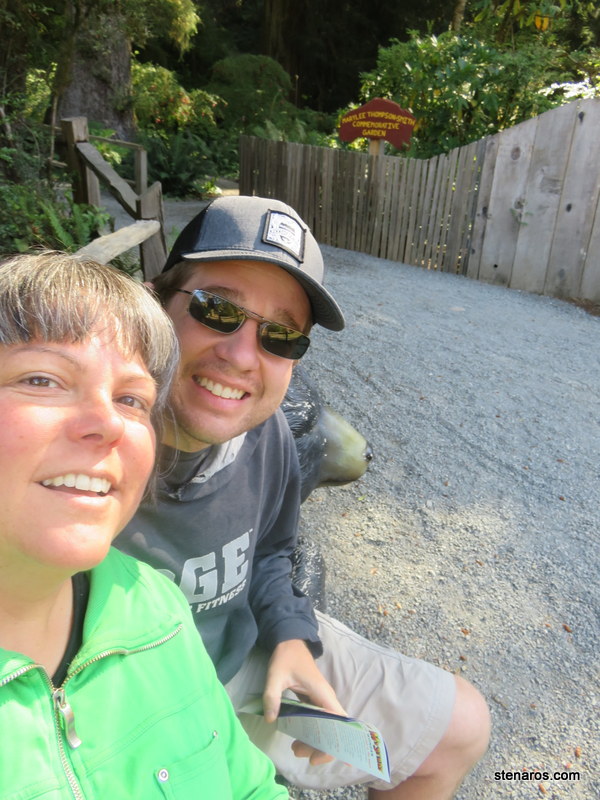 I loved the signage in this place. It's also a very popular attraction and has been for years, so it's a well-oiled machine. The paths are nicely graveled and wide, the destination was clear, the things to see are fun.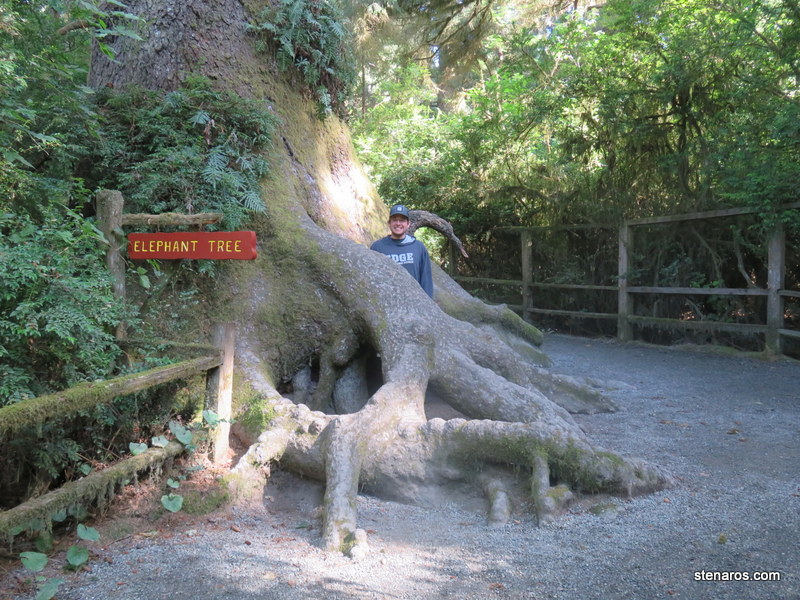 Some of the signs could have used a bit more attention in the apostrophe realm.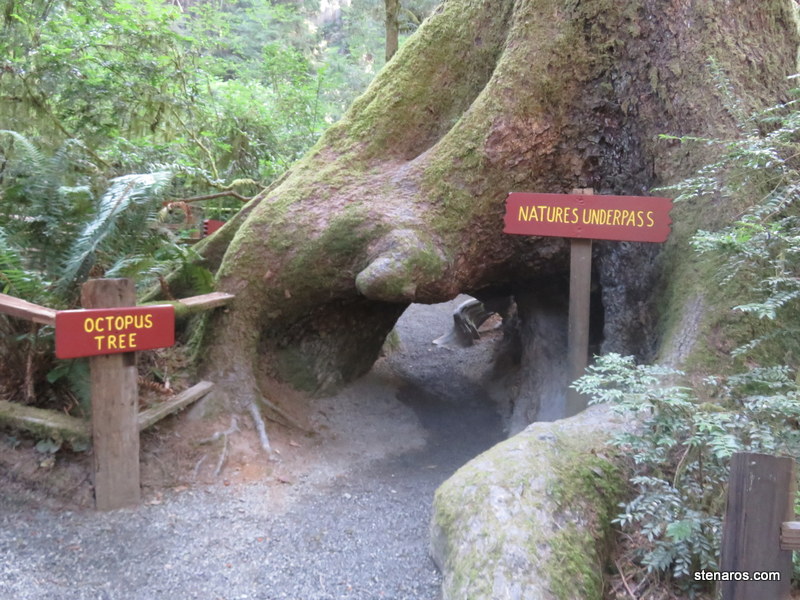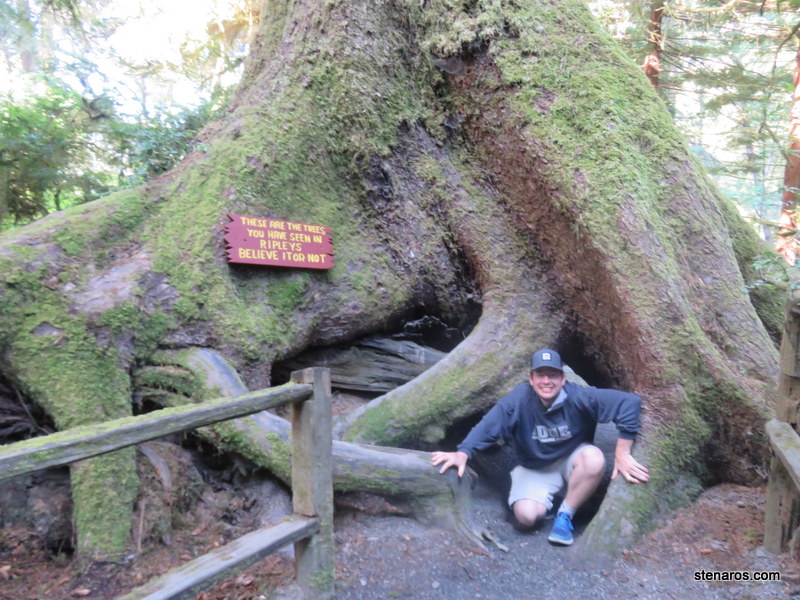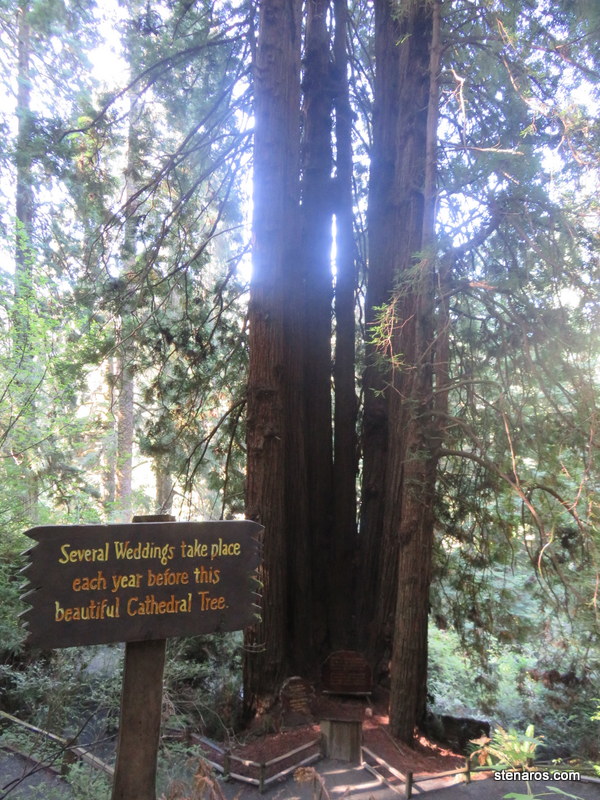 These are signs commemorating weddings.
A lot of them recognized Mr & Mrs [husband's first name] [husband's last name]. Good job making the women disappear!
We made sure to take the Skytrail. Here's half of a double picture in our gondola.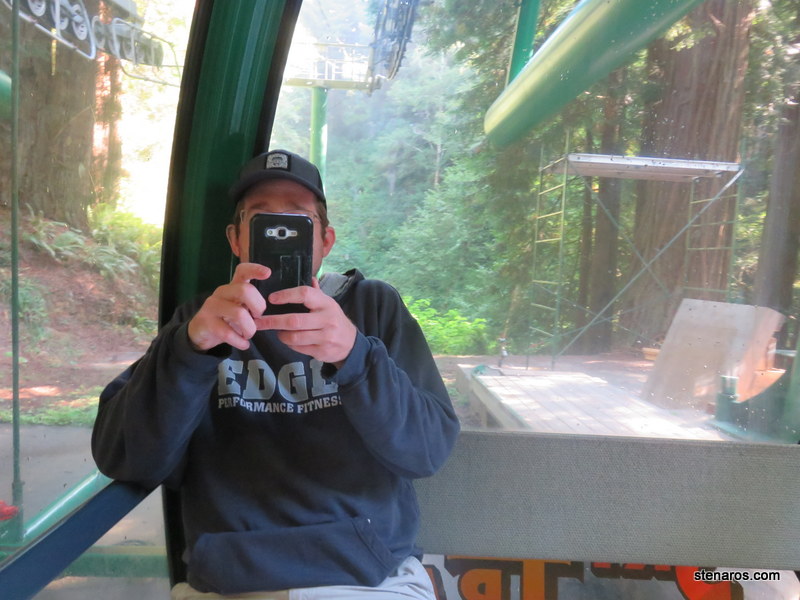 The Skytrail let us see the trees from the air, and get some good pictures when the cars stopped.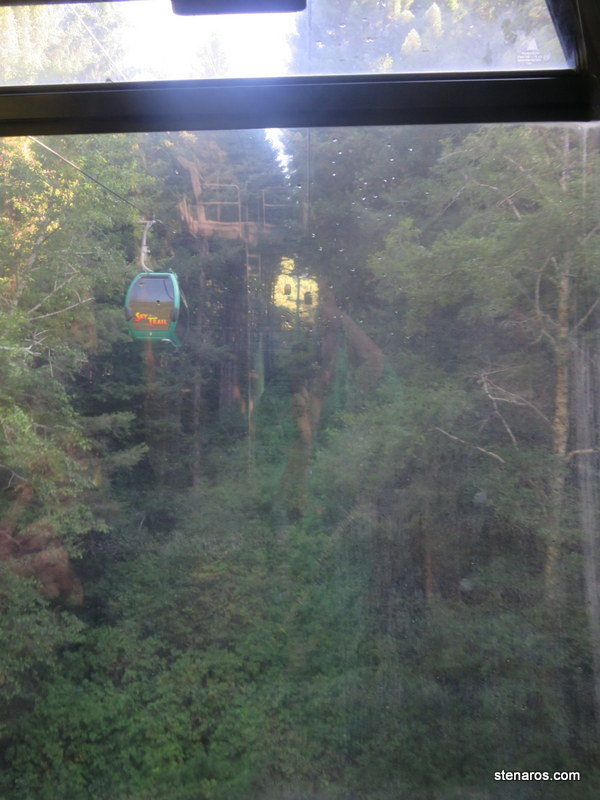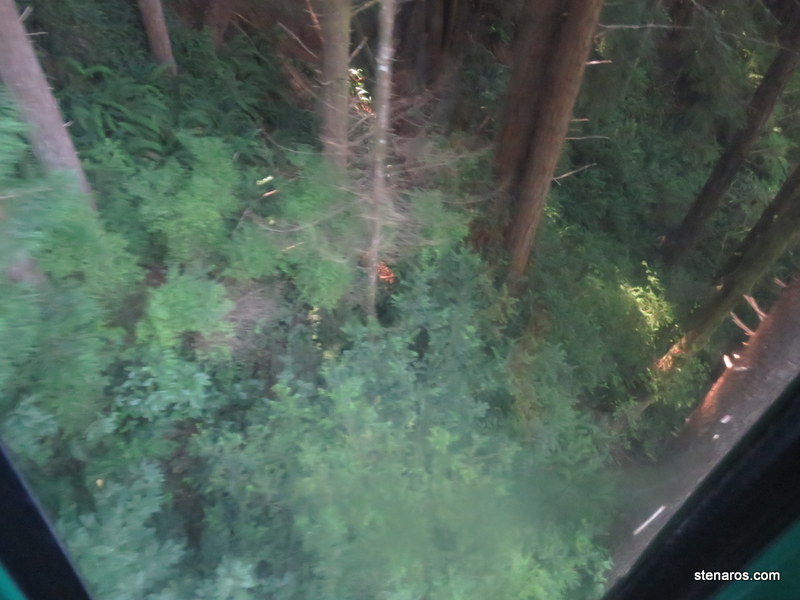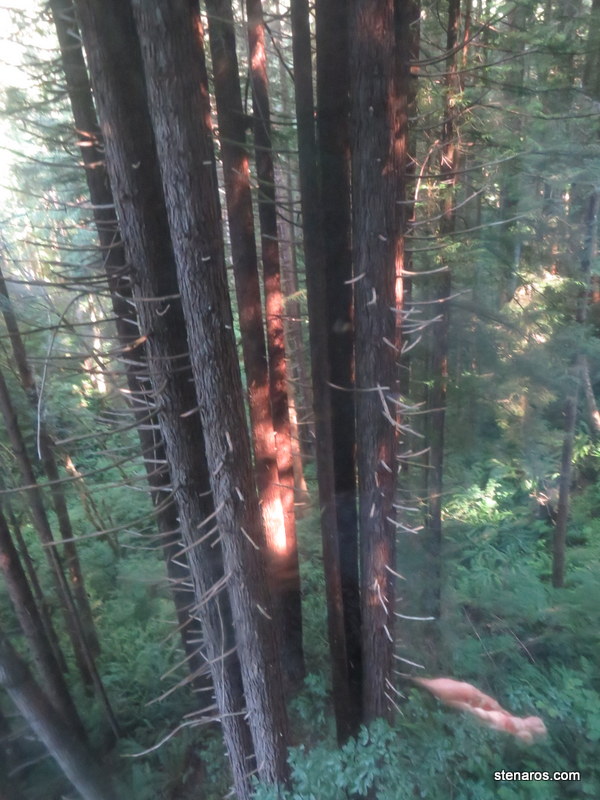 It was a long way down.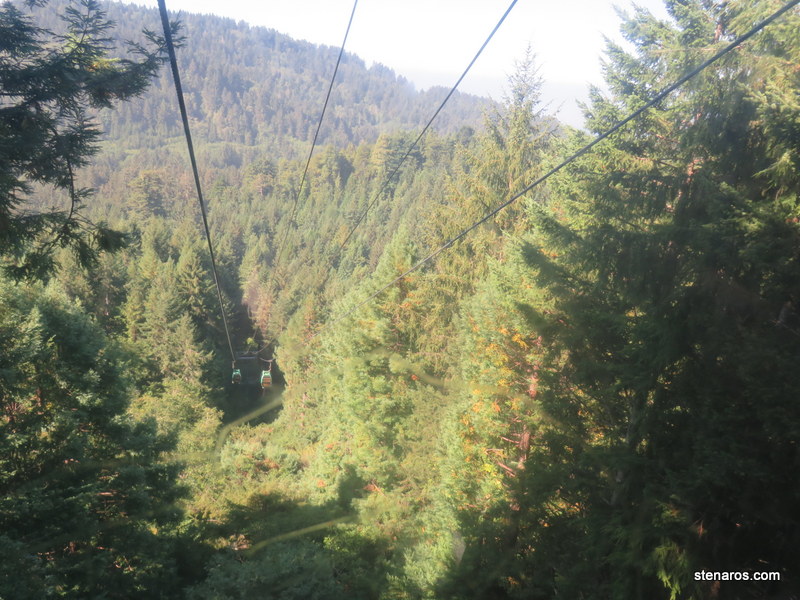 And here we are at the top.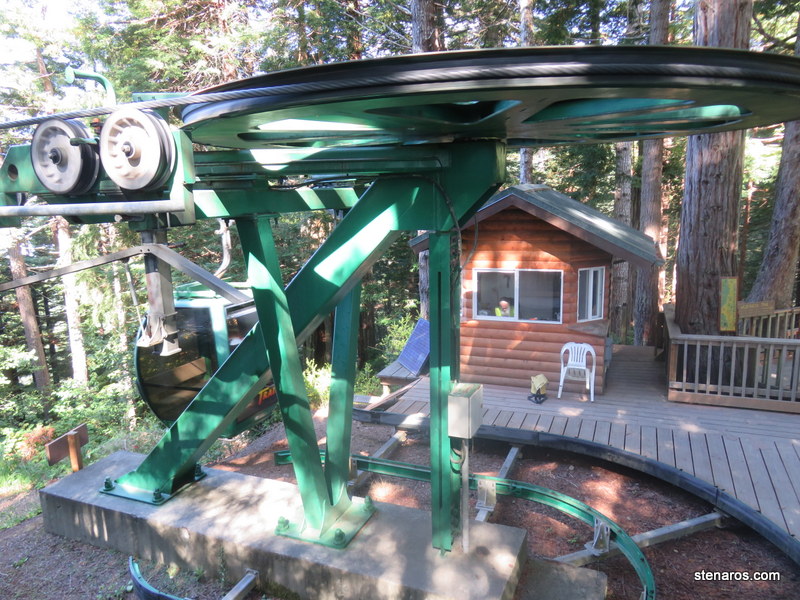 Which provided great views, plus binoculars to better see them with.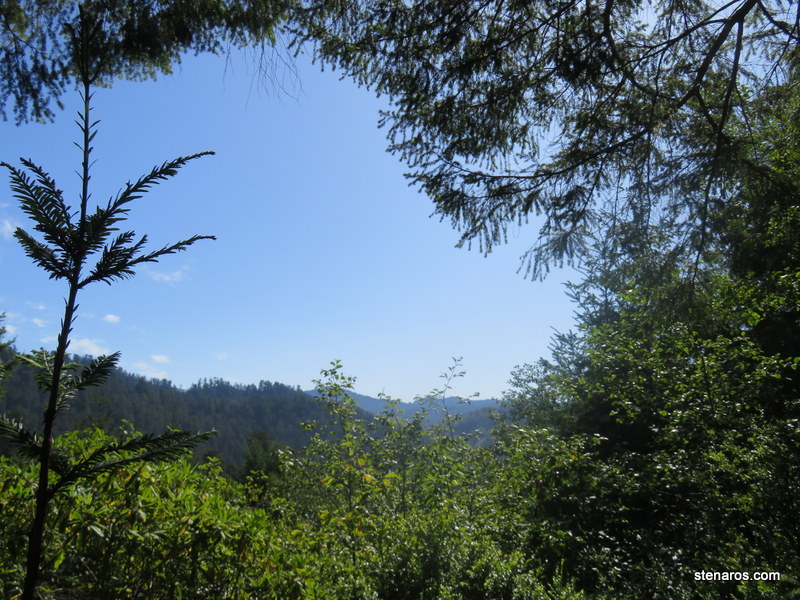 We explored a bit and then headed back down.
Self portrait from inside the gondola.
A funny sign. Make your reservation now for 2620!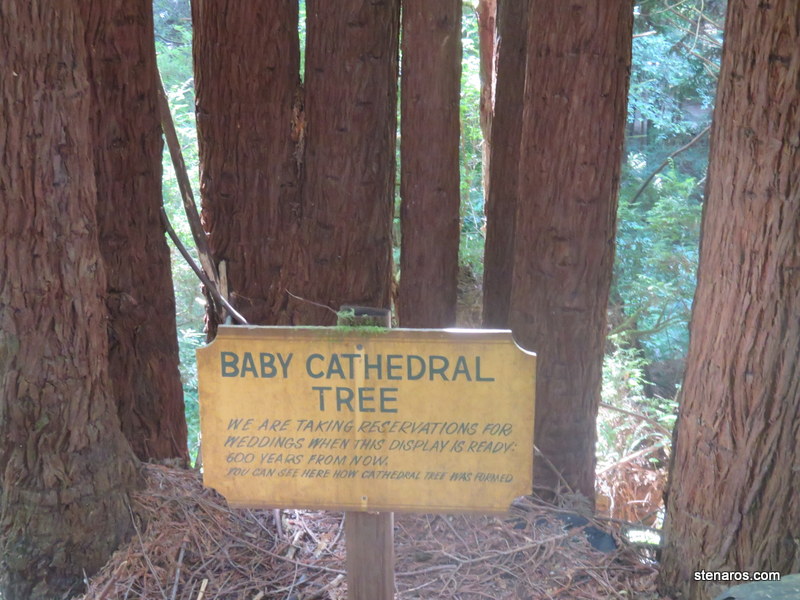 The path to the exit had redwood sculptures.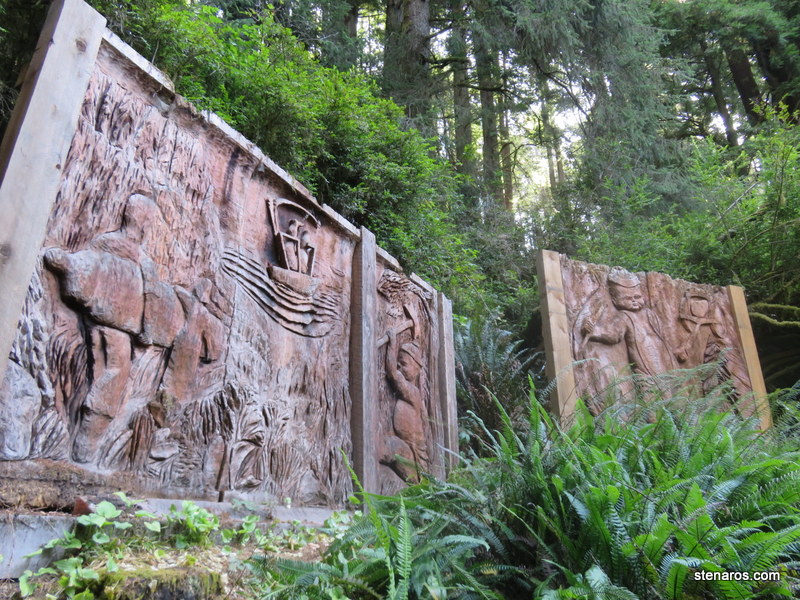 I like this one quite a bit.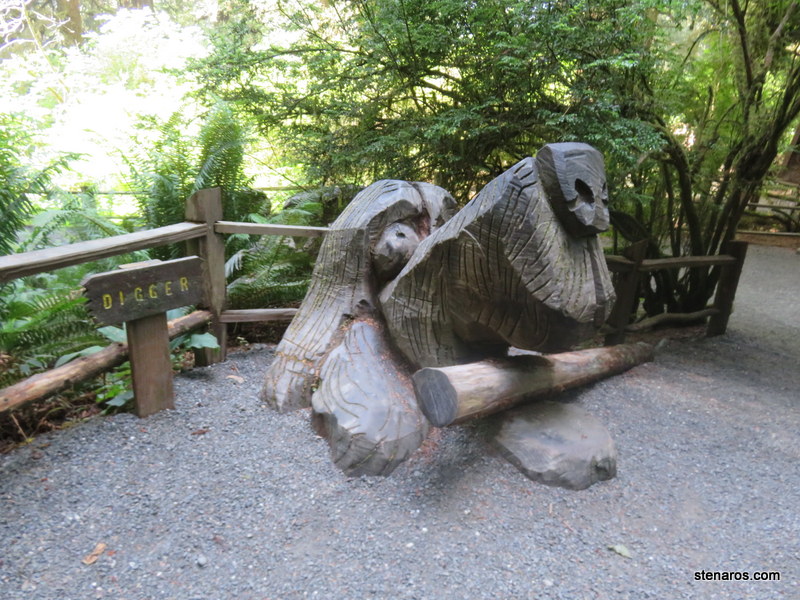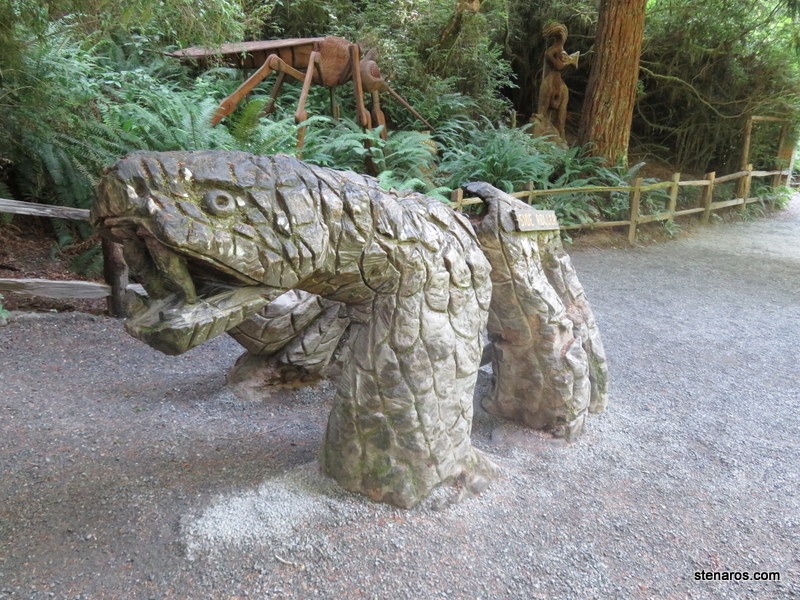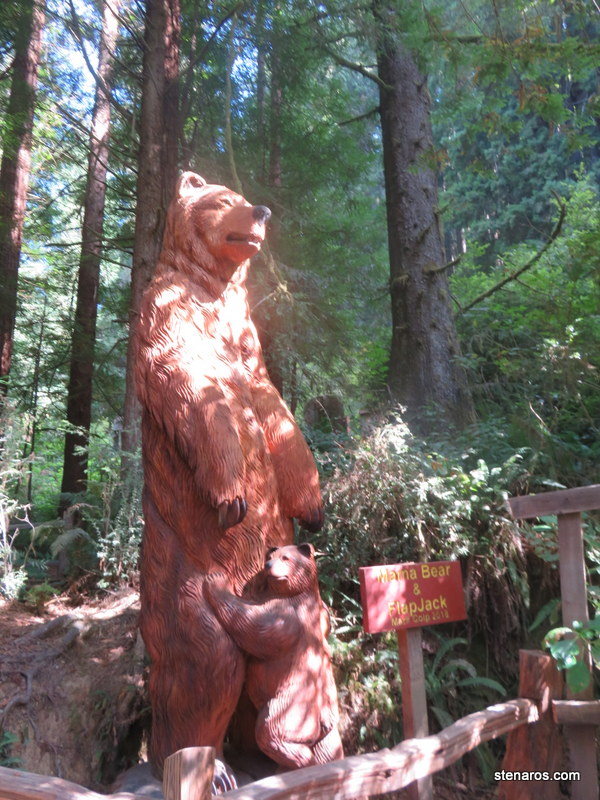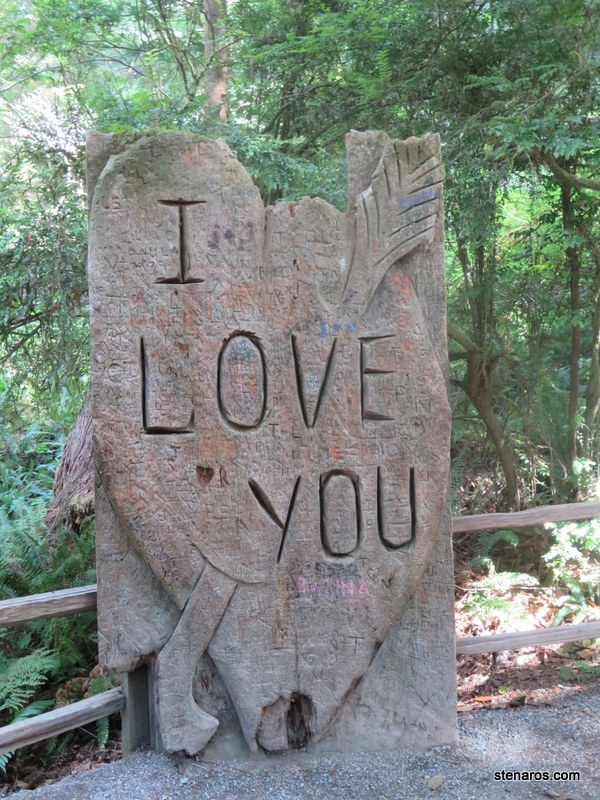 Matt stopped for a picture with a statue.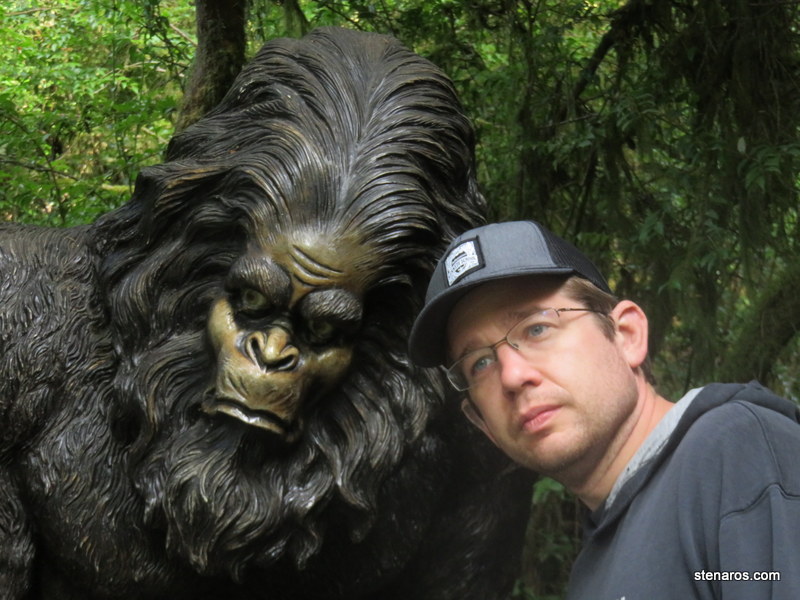 Should you visit the California Redwoods, do make time for the Trees of Mysery.
With that, our last stop, we headed north. What a great trip!