Magnets are my current favorite souvenirs. They are inexpensive, they have a task besides being a memory, and they don't take up a lot of space. Here are the three that I bought on this trip.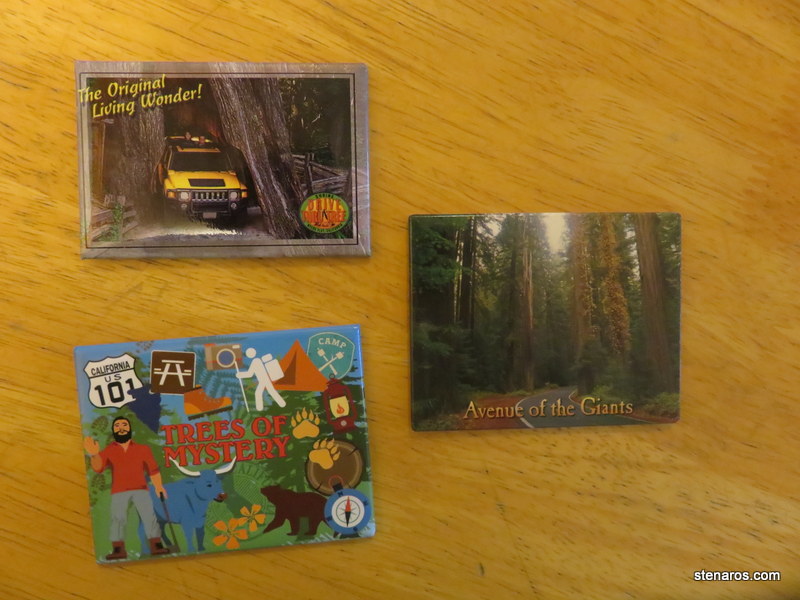 I've been collecting pressed pennies since 1985. My first one was from the Oregon Coast. Here are four from this trip.
You can see that we had older pennies (pre-1986) for the Ferndale and Face Rock pressings, but had to use newer ones for the Sky Trail.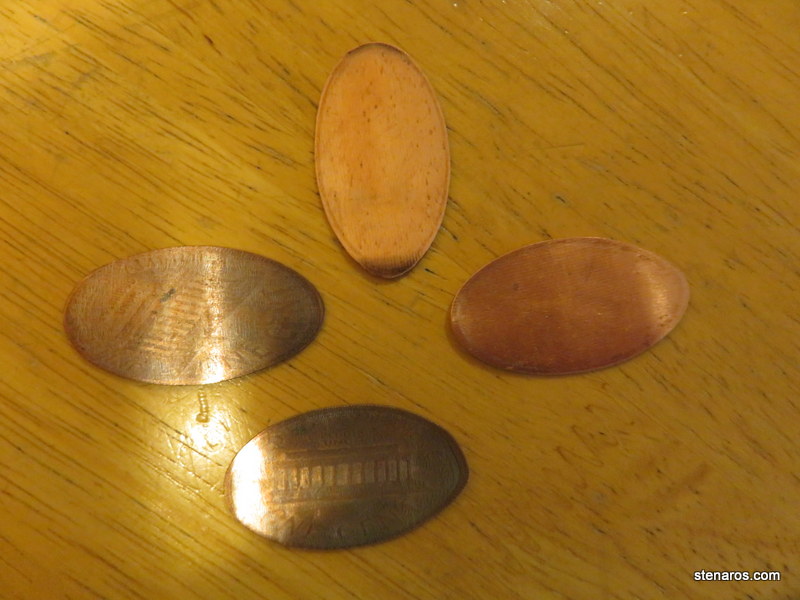 I should start keeping a stash of older pennies just for this purpose and I should also probably add "pennies" to my packing list.