We had planned to visit northern California before Sara got a job at Humboldt State University, but it was a happy happenstance that she did, because we got to meet up.
We first visited McKinleyville, where Sara and Shawn are living temporarily while they get settled. It is a house full of boxes at this point because the moving company absconded with their stuff for many weeks before finally delivering it.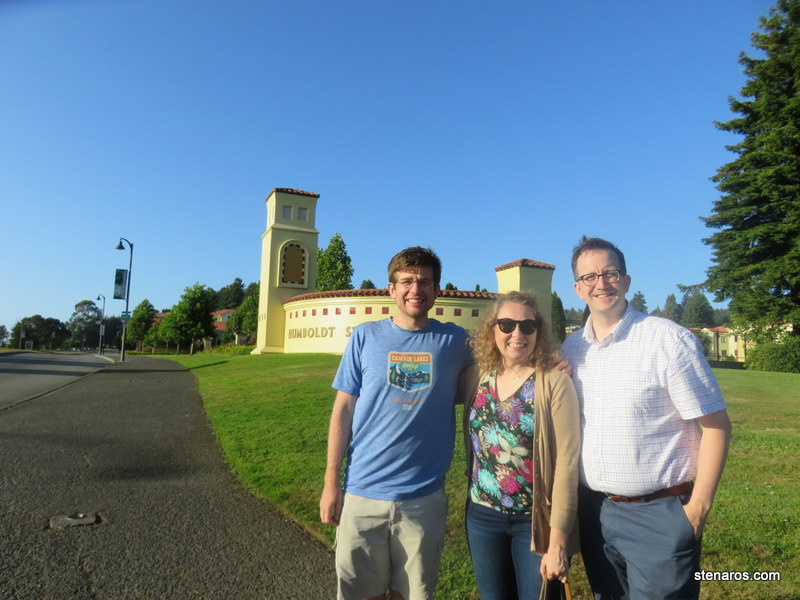 After picking up Shawn, we met up with Sara in Arcata, had dinner and walked to campus so we could see her new working environment including her office.
Sara told us that HSU, Humboldt's initials are sometimes translated as, "hills, stairs and umbrellas." While we had clear skies, we did climb a lot of stairs on those hills while walking around.
Including all the stairs to get to this building, the oldest on campus.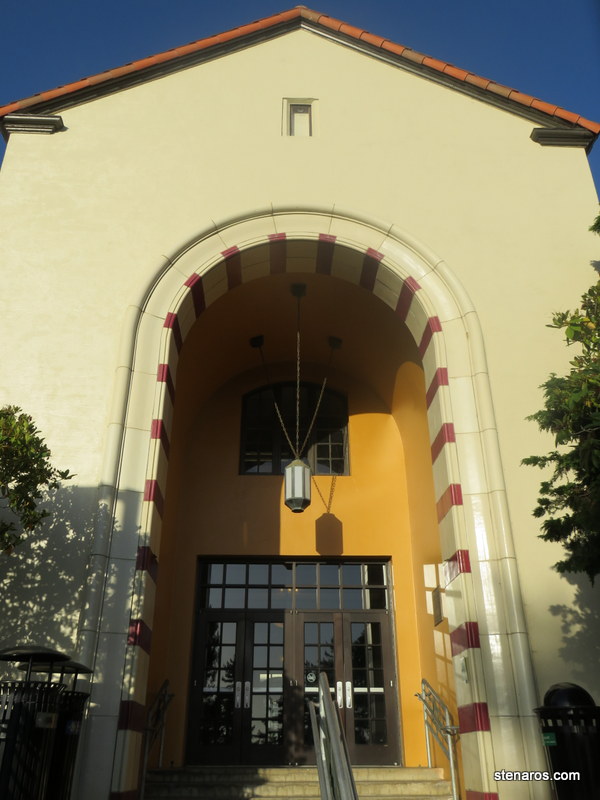 It was great to catch up with Sara and Shawn!