On my way to Lone Fir Cemetery to see Portland Actors Ensemble's production of Macbeth, I did a triple take at the changes that have occurred since Matt lived in this neighborhood and we regularly drove through this intersection.
On the Southwest corner, this four-story mixed use building. I couldn't remember what used to be here and the portlandmaps.com 2013 aerial photo told me it was an empty lot.  Actually, if you look at this aerial photo from 2004 you can see the intersection as I usually saw it, albeit from a street level.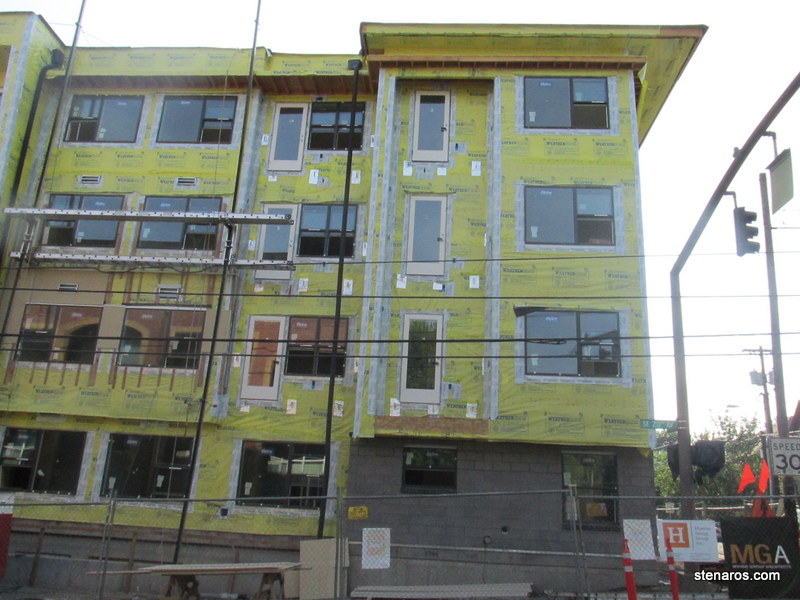 This corner had a few two-story buildings, one of which held a recording studio or music-type place.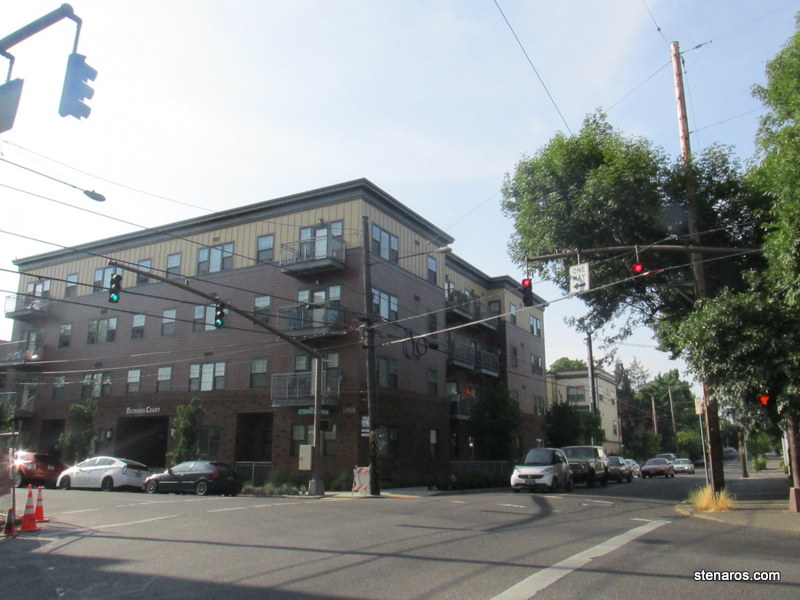 This was an empty lot.  It's now a big condo complex.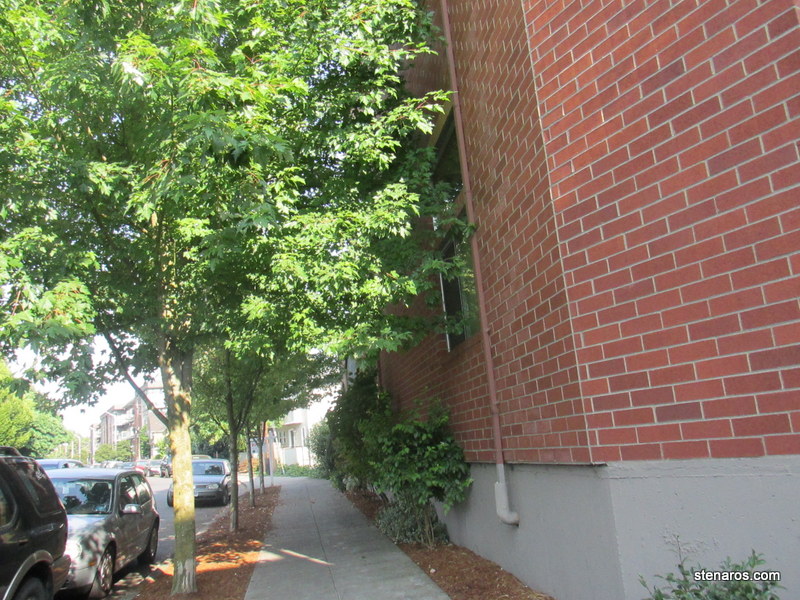 And here's the corner that hasn't changed.  Because it can't.  Because it has a cemetery.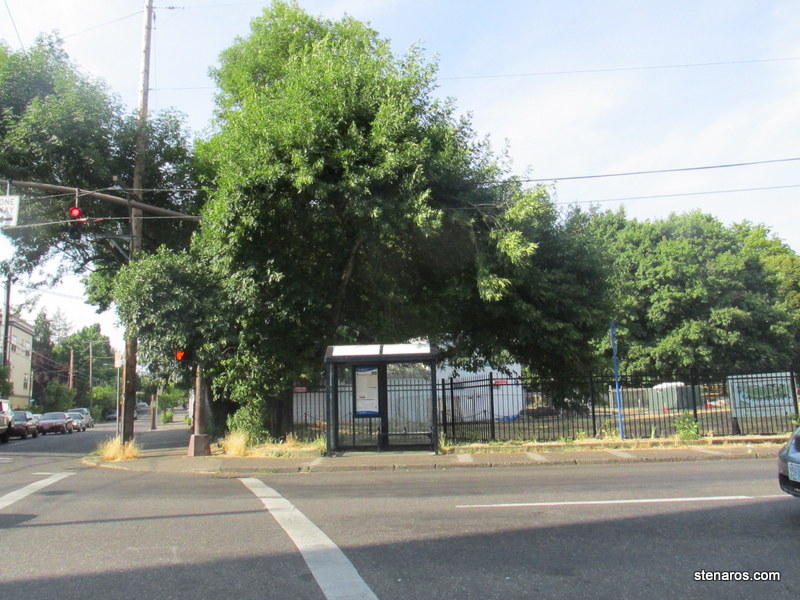 Down the street where these tall condos were, there were single family homes.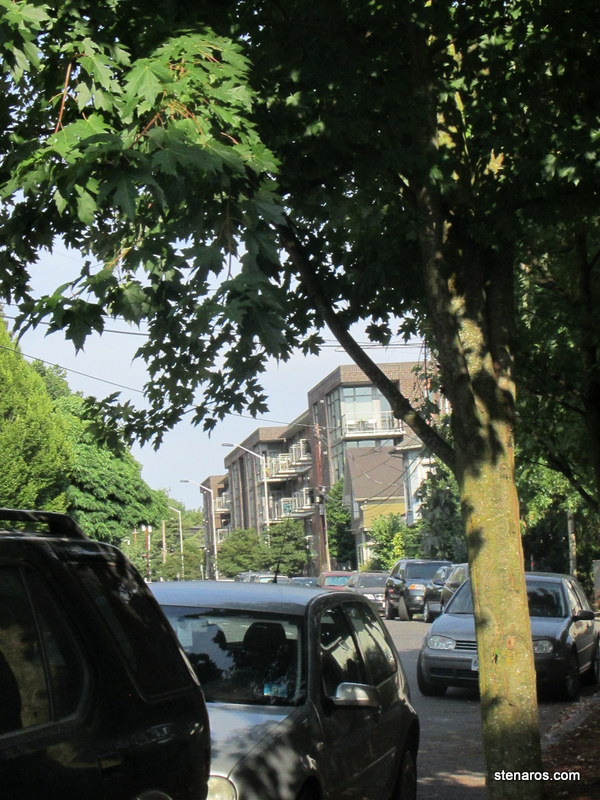 Ch-ch-ch-changes.  It was weird how the place where one's eye finds the sky had shot so dramatically upward in my absence.