It was a day with many details to do with moving and no leaving town. The other driver missed his flight, which meant another night in Tucson.
I finished one of the puzzles from Entertainment Weekly (only because Matt gave me Foggy Nelson) and texted him the answer.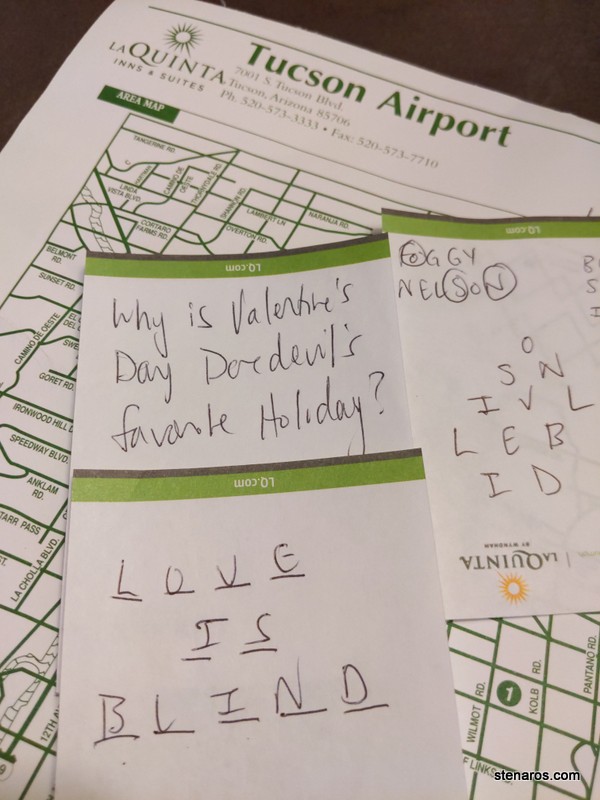 And then, while flipping through channels, I found Fast Five, the best of the F&F movies.
It was exactly what I needed to finish my day.