You might recall that back in October, I decided to check out the Bullet Journal method. I have, and here is my report.
As you can see by this picture, I have not succumbed to the Bullet Journal craziness of fancy fonts, washi tape and gorgeous illustrations. But I am using the system.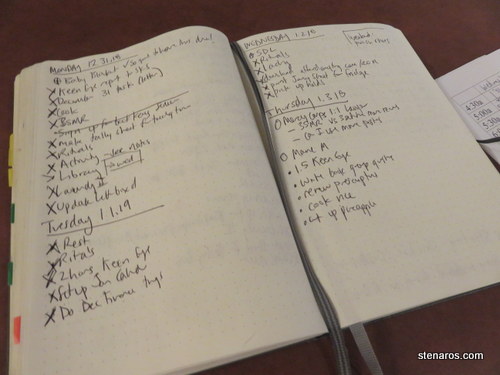 It's going well. I like writing things on a list and crossing them off, so that's fun. I like that I can start whenever.
I don't love trying to find my notes for things. Even though I have an index started in the front, it never occurs to me to check the index. So I have flags on pages that are still relevant and check them now and again.
I shall continue on with the Bullet Journal and rejoice in the simple feeling of pen on paper.