Hey!  Speaking of Children's Literature, let's drive to southern Minnesota and see some Little House sights!
Our first stop is the Sod House on the Prairie.
Stan McCone built a sod house and a dugout on his farm near Sanborne, MN.  He cut the sod from a site several miles away and brought it to his farm.  He also restored five acres of prairie grasses and wildflowers.
Approaching the sod house.
Inside.  This is a very fancy example of a sod house.  It is very large with its whitewashed walls.  It served as a bed and breakfast for many years, though it does not anymore.
The thick window frames remind me of cobb houses.
Overall, it's a pretty spacious and light-filled dwelling.
I loved the door detail.
On our way to the dugout we encountered a farm cat.
Prairie and flowers.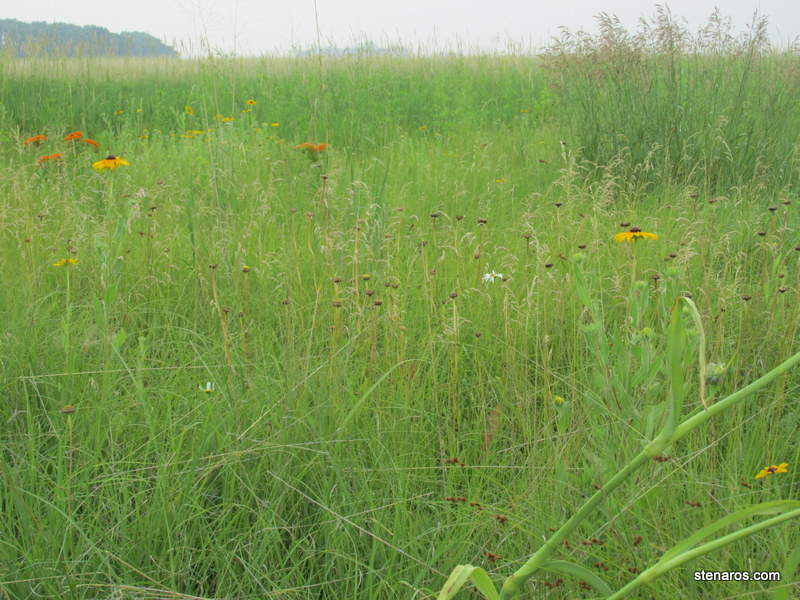 The dugout.   The back side is dug into a hill.
Front door and roof detail.
This is much smaller than the soddy.  It felt oppressive inside, even with two very big windows.
This was bigger than the dugout Laura Ingalls Wilder's family occupied in On the Banks of Plum Creek.  And that dugout only had one window and it was grease paper.
Plow.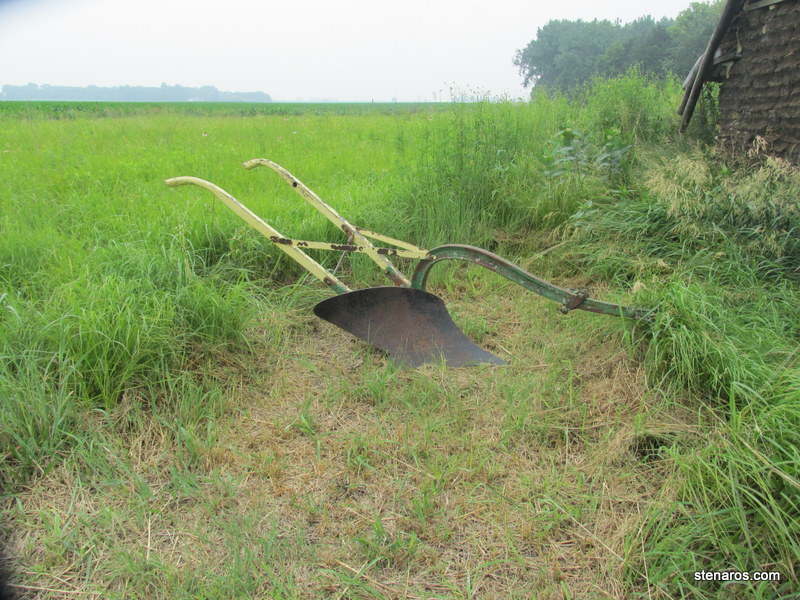 Tool needed to create sod house/dugout.
The ever important outhouse.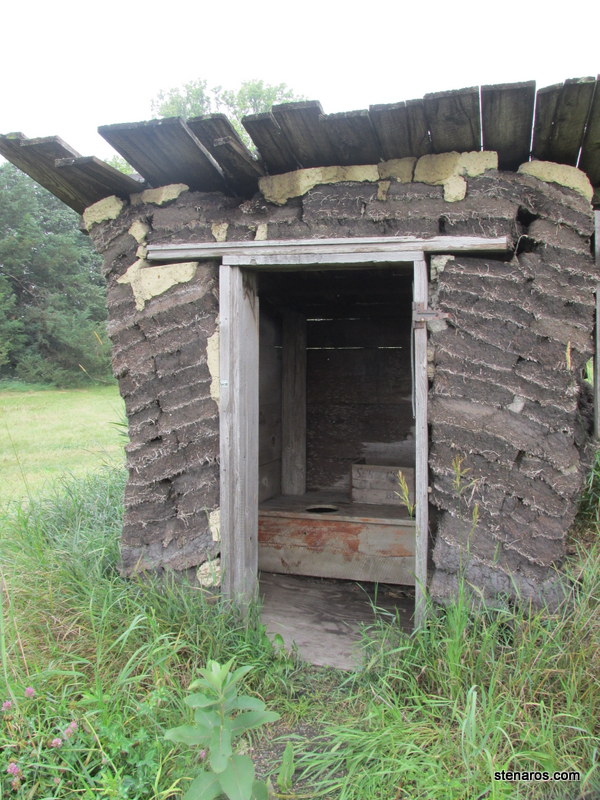 View of both the dugout and the soddy.
Pretty prairie flower. The internet tells me its Butterfly Weed (Asclepias tuberosa) L.