After checking in at Waimea Plantation Cottages and getting settled, Matt and I went for a walk. We found this tree conglomeration.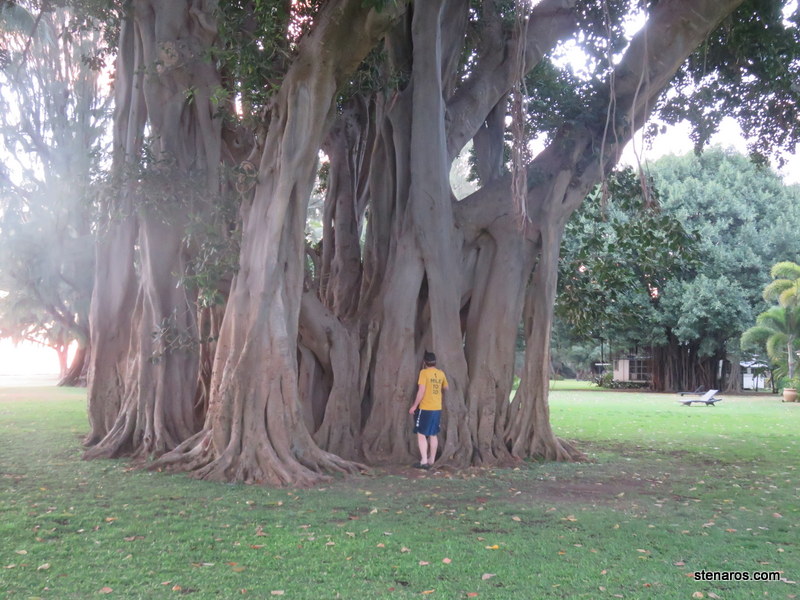 And then walked along the beach to this pier.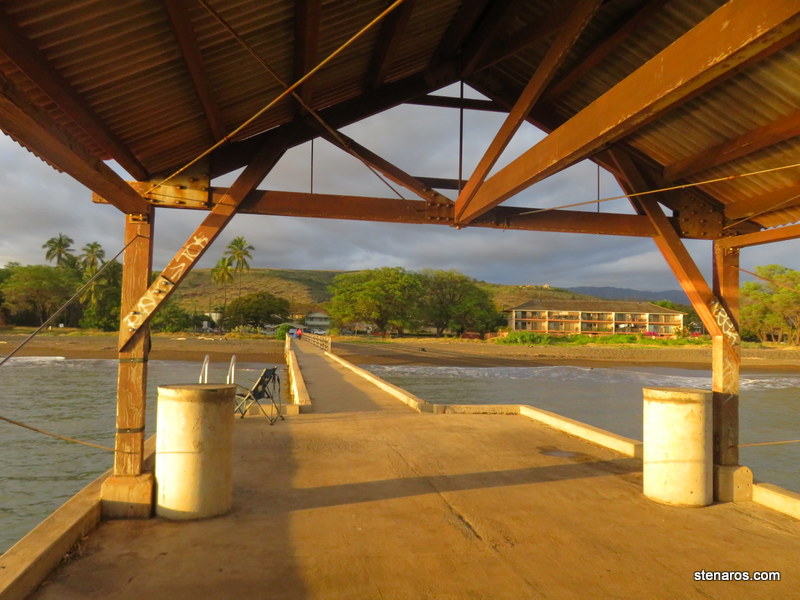 We walked back through town and found a good place to watch the sun setting over Ni'ihau.
All in all, a very good first day!