I finished my first sampler from LittleDear. I really love it. The "spring" colors Aimee sent me in the sewing kit are just my type, and I enjoyed doing the stiches. I think the sampler looks pretty, too. I need to work on my satin stich and the fishbone stich was mostly a disaster. But look how pretty that woven spider's wheel turned out!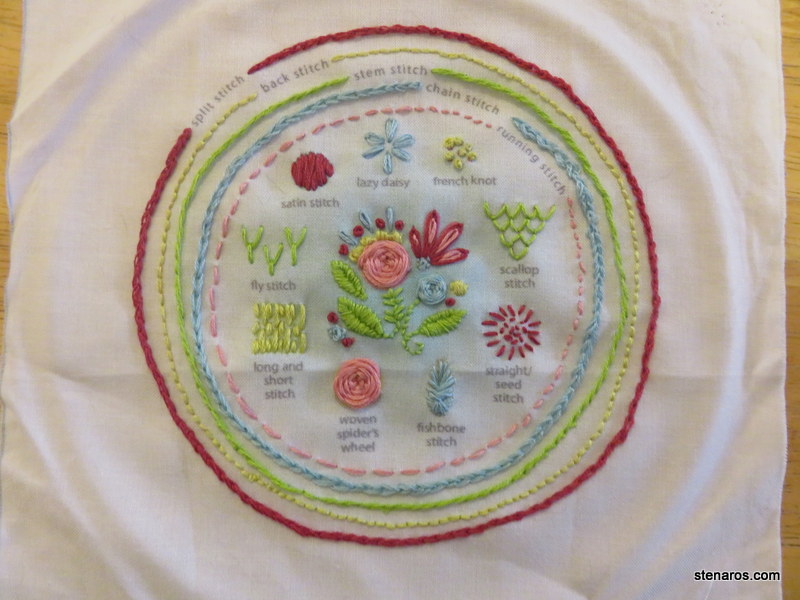 This is also from LittleDear. It's the first of two mandala-inspired patterns. I thought the colors looked great here too!
Now, whatsoever shall I do with these?