When my grandfather died in 1991, he left behind a few pairs of overalls. I've been wearing this pair when working on projects since the 90s. However, I've finally split through the seams in the crotch (which you can see if you look closely at our celebratory post finishing the pedestal.) It's time to cut these overalls up for other uses. Sentinel, as usual, supervises.
On the big, you can see not only the logo, but the dark green from painting my mom's house, the dark blue from Matt's bedroom, the orange from painting the pedestal, the bright green from the wall in the pantry and some white that was probably the primer I put on the pedestal.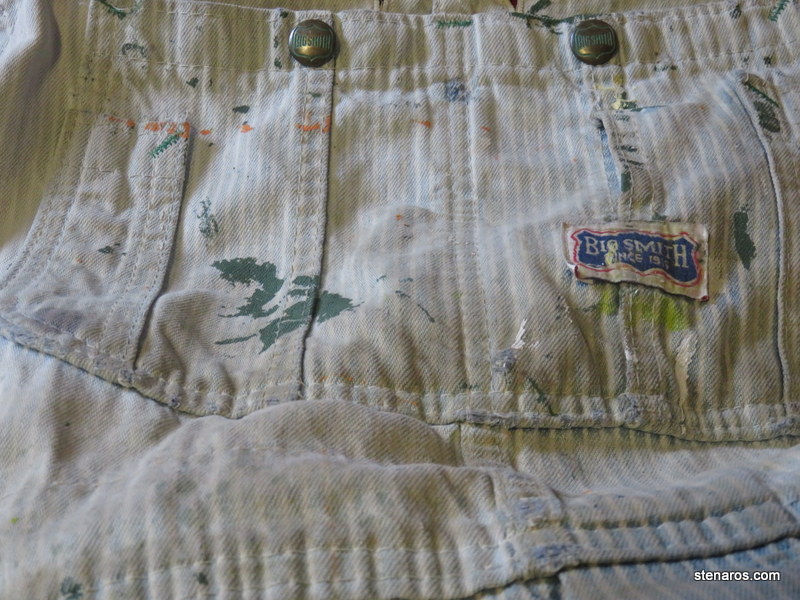 In my photos from the time of film cameras, there's a picture of me circa 1998 wearing these overalls and posing with the loft bed I built. They've been a good companion as I have completed projects.