Today was a day to get things done.  And I did!
I hung the first of two bike hangers on the back porch.  This gets my bike out of our laundry/pantry area.  We have plans to also hang Matt's bike from above.  But the ladder in combination with my height was not tall enough to do that project, so that will have to wait until Matt is home.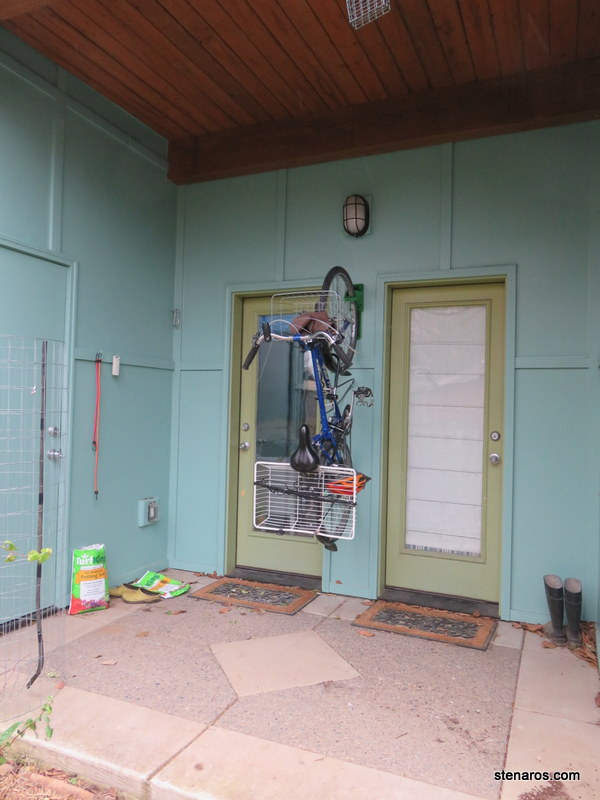 This picture shows off what part of the paint job didn't get done.  This summer, when they repainted our house, they did not paint the surrounds around the doors, or the doors.  I've got it on the project list, but I don't know if it will ever get done because I hate painting.  Also because anything with doors means leaving the doors open until the paint dries. Which is more complicated with the cats.
The new bike changes the view from my desk. 
Now I just have to put the pantry in order.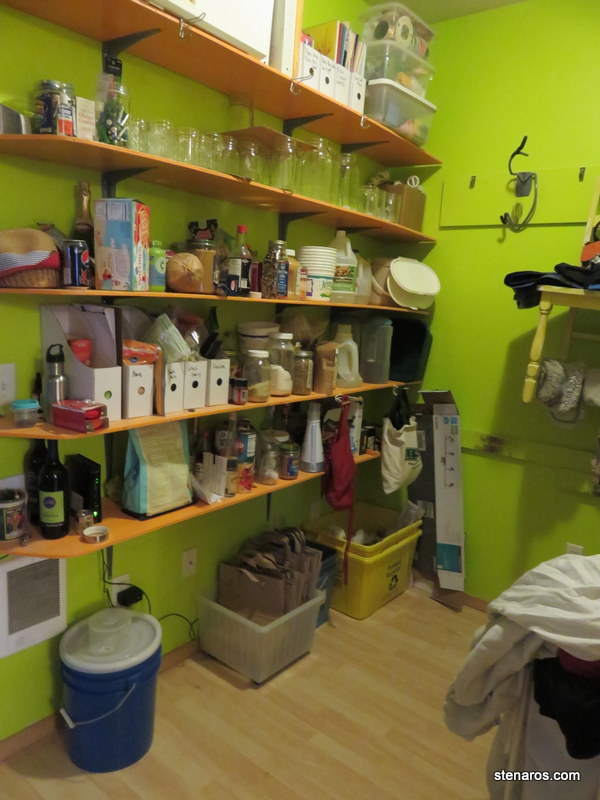 I took this octopus hanger out of the closet and put it closer to the washer.  I will hang my washcloths from it.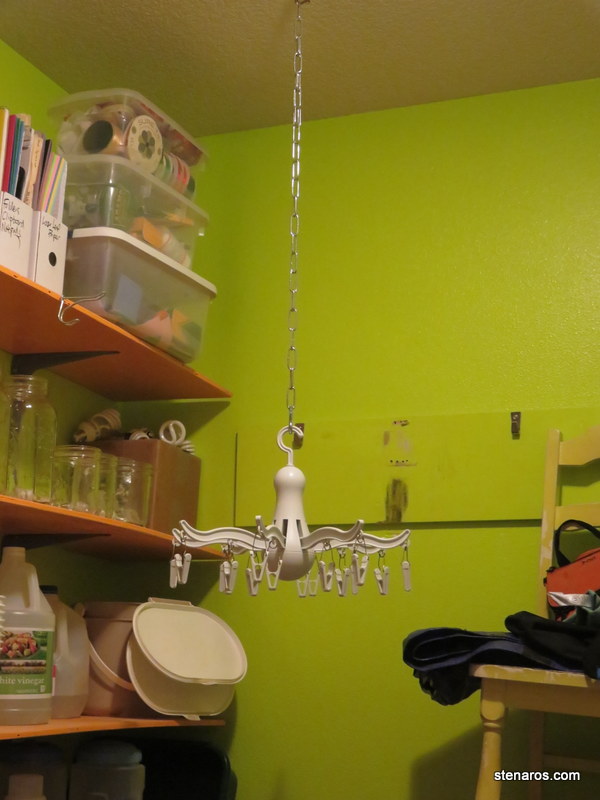 Our kitchen light wasn't working.  We were down to one working light in the fixture.  Time for a new kitchen light.

This is not the best picture, but here is the new fixture I installed.  I love that it has LED lights, so we don't have to change them.  We also gained a light with the new fixture.  (Four instead of three.)
In the fashion of all projects, there was a trip to the hardware store.  I enjoyed coming across this truck, with an improvised–yet decorated–tailgate.
The same truck also had this improvised locking system.

It was a good day of projects.