Every December, I search back through my photos and pick ten to print and display for the coming year.  The printed photos live on the photo collage next to my bed.
This year, I trouble finding 10 photos I really liked.  I guess taking good photos is another of the casualties of the changeover to the 40-hour week.  But here are the 10 I found to be good enough.
Here's the photo that became the Christmas Card.  I love the Fairlift and I love the bright colors in this photo.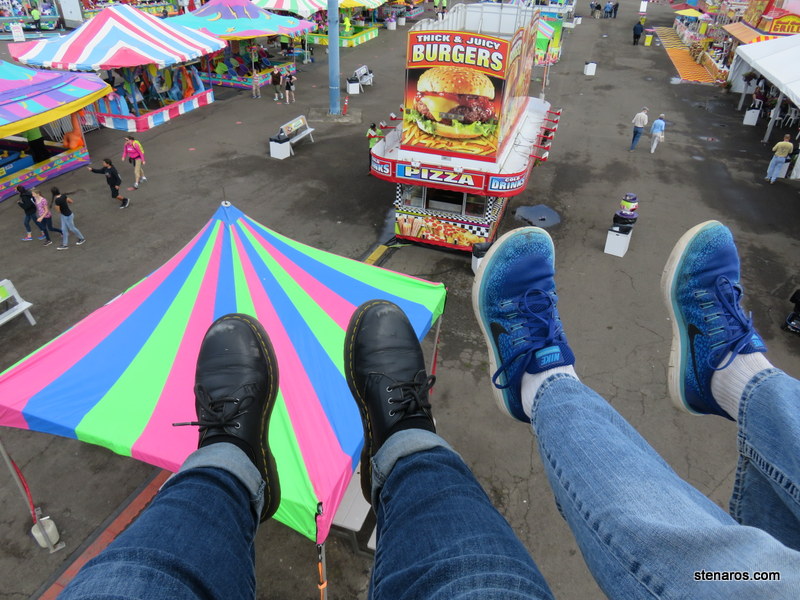 Also from the fair, this goat was nicely framed and had a sweet expression.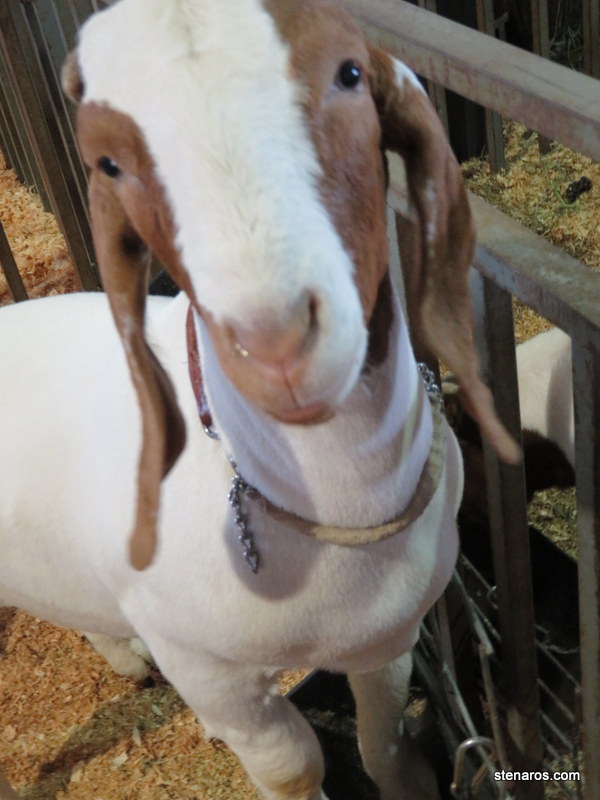 Another contender from the fair.  (What would I have done if we didn't attend the fair?).  This monster truck is completely off the ground!
The vacationing couple, or perhaps important photographer and muse.  I mostly printed this for the memory of the endless photo-ing, but I also like how her outfit stands out against the gray Washington coastline.
Another photo from vacation.  This is Lake Crescent and its very blue water.
On the way to a weekend retreat in Centralia.  There's actually an Instagram version of this photo that is better.  But this was the one I took with my camera.
The colors and the fog made this one a winner.  it's also a good reminder that my regular walk across the bridge can be magical.
Usually the top spot in my photo collage frame is a concert or performance of some sort.  This was a panel discussion at Wordstock, so not necessarily a performance.  But it was very entertaining, and the selfie from different angles made me laugh.  It's also a nice showcase of the Old Church.
Early morning contrails and an alley.  This photo didn't come out quite the way I wanted it to. It's standing in for the picture in my mind, which is even better.
Another "performance" photo.  This one was snapped a fraction of a second too late.  During Love's Labour's Lost this was musical montage backed with "Theme from a Summer Place."  This couple made me laugh.