Me neither.  But the street in front of work was blocked off and a ramp started to be assembled.  Suddenly, there was a gaggle of skaters hanging out.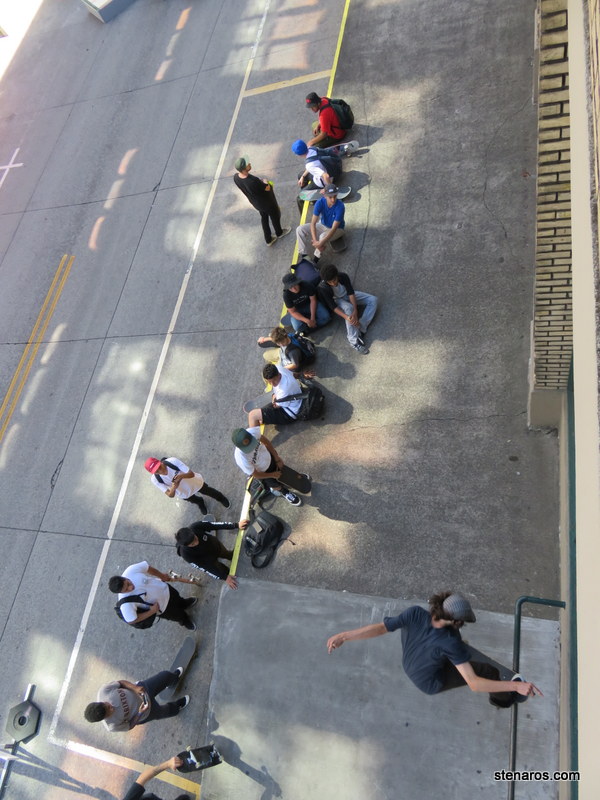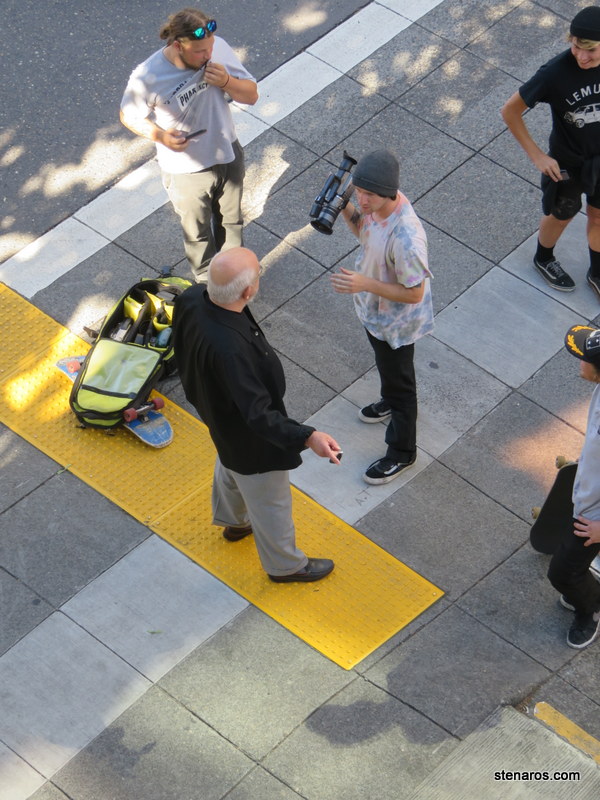 There was a bit of a confrontation over this camera, but the two parted smiling, so that worked out okay.
I left work as the ramp was still being assembled, but my co-worker said when she left it had been fully assembled and it was fun to watch them skate on it.