I believe I have found another of the classy graffiti artist's work.  It's the phrase "Do you believe life is fair? No. that is why we must work to make it so." The words were superimposed around a curb cut in Northwest Portland. I stood in the middle and turned in a circle to capture every side.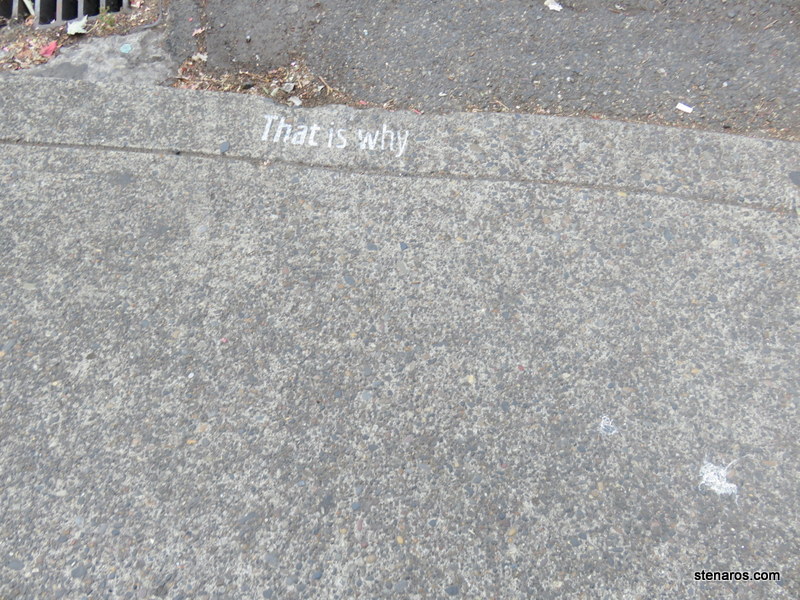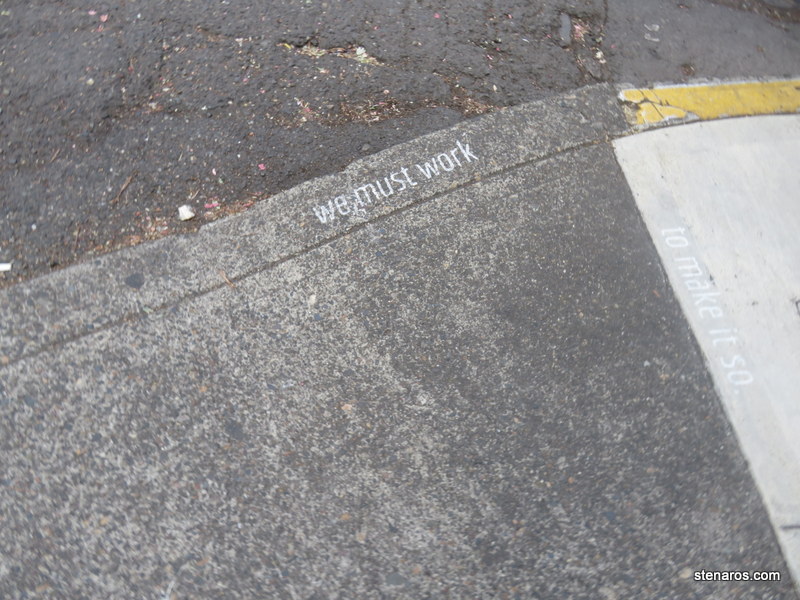 As I walked away, I noticed that it had also be stenciled leading up to that cub cut, though most of the lines had faded.
I still haven't seen a name to go with the art and Googling the phrase didn't get me anything.