In which we attempt to go to Sherrad Point, but are thwarted by our hiking book's directions.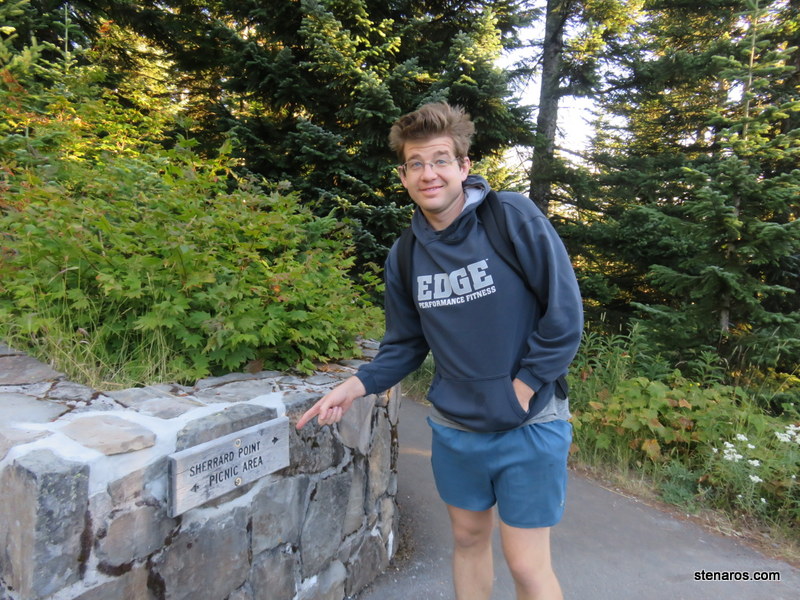 In which we return to where we were and hike up to the picnic area, only to figure out where we went wrong.
Poor form!  Someone left a bottle of water for someone else to clean up.  We took it home and recycled it.  Shortly after this point, I tripped and full-body flopped to the ground.  My camera went flying, but thankfully tumbled onto soft needles and wasn't damaged.  I put the camera away, so as to not court more danger.  So there are fewer photos of this trip.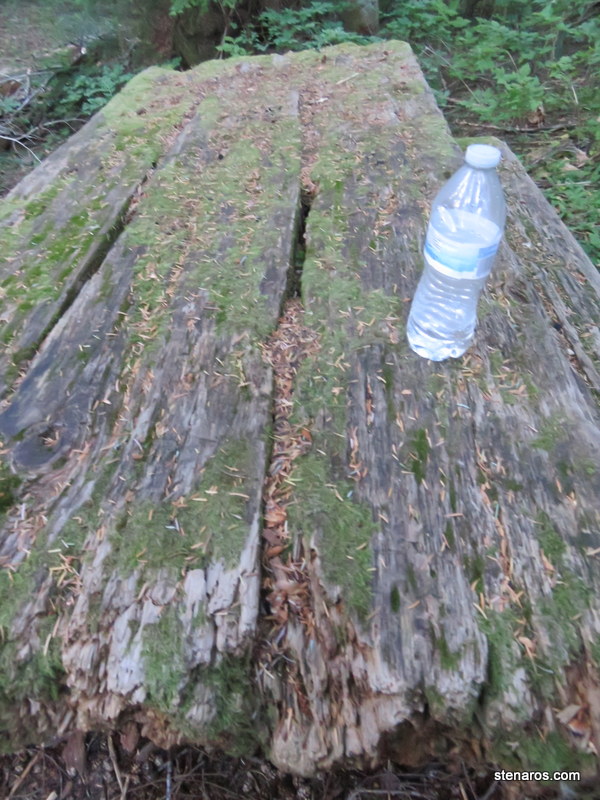 Bridge timer photo.
Matt crosses the bridge.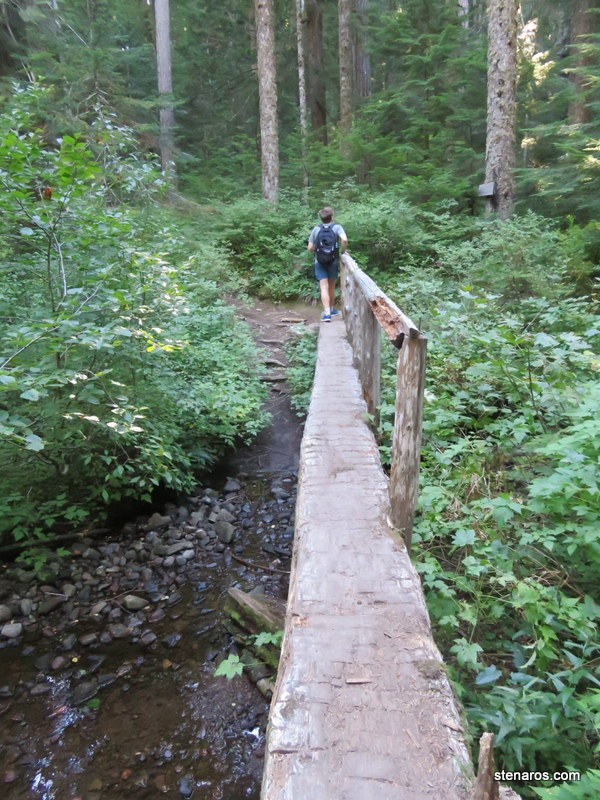 We had just missed huckleberry season.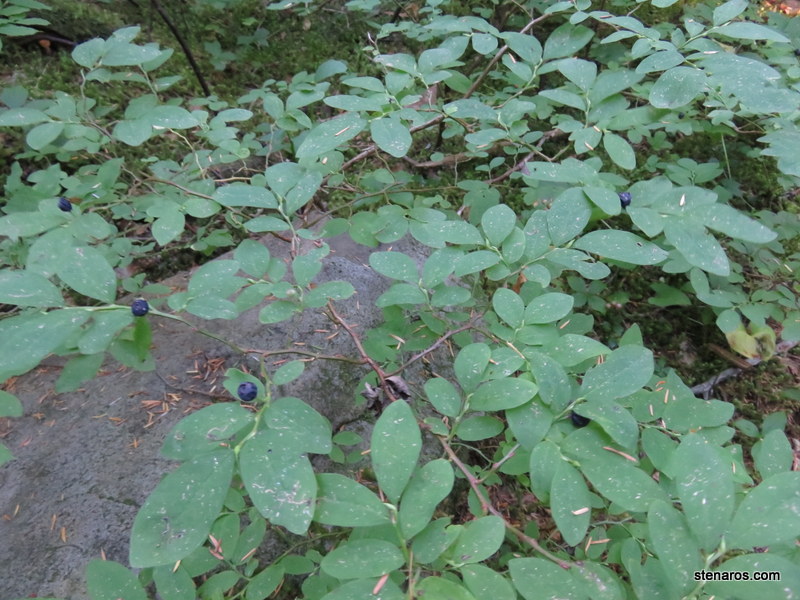 Abrupt change in trail elevation.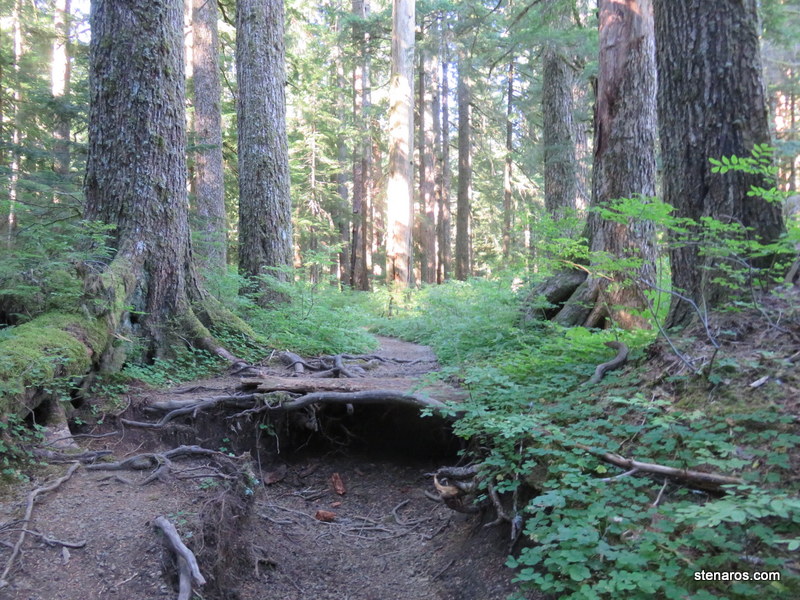 And we make it back to our starting position.  This was a fun hike and we saw few people.  We've made plans to go back in May or June as a lot of the hike runs along a creek.  In late August, the creek had run dry, so it would be fun to go back and compare.