Kelly hosted the Oscar-viewing party and we had a good time (despite my disappointment with the Best Picture outcome.)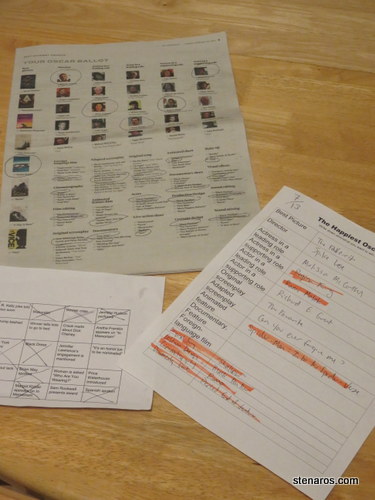 I prepared my Happiest Oscar Viewer game, and I was the second happiest Oscar viewer. Laurie beat me out, but also because she had two things listed for some categories.
Kelly prepared a BINGO sheet, but nothing shook down in a way that caused any of us to win. If only one person had told their kids to go to bed! Or, if only I had looked more closely at my BINGO sheet instead of taking the one on the top.
The night of the Academy Awards remains my favorite annual TV event. I learned that when there is no host, things clip along. And also it's awkward at the very end when there isn't an official person to see us off the air.