People were over for breakfast, and some of the group was headed downtown for the Women's March.  I had a workshop, so was not going, but Kelly, Burt, Laurie and Matt were gearing up.
"I'll take a picture" I said, and got my camera ready.  Laurie and Kelly were waiting by the door, Burt was sitting in a chair and Matt was getting on his coat.  "Maybe Laurie and Kelly should go stand by Burt." I suggested, trying to efficiently get my ducks in a line.
"Wait, are we starting the Women's March, by having the women orient themselves around a man?" Matt asked.
Below is the photo that came from that statement.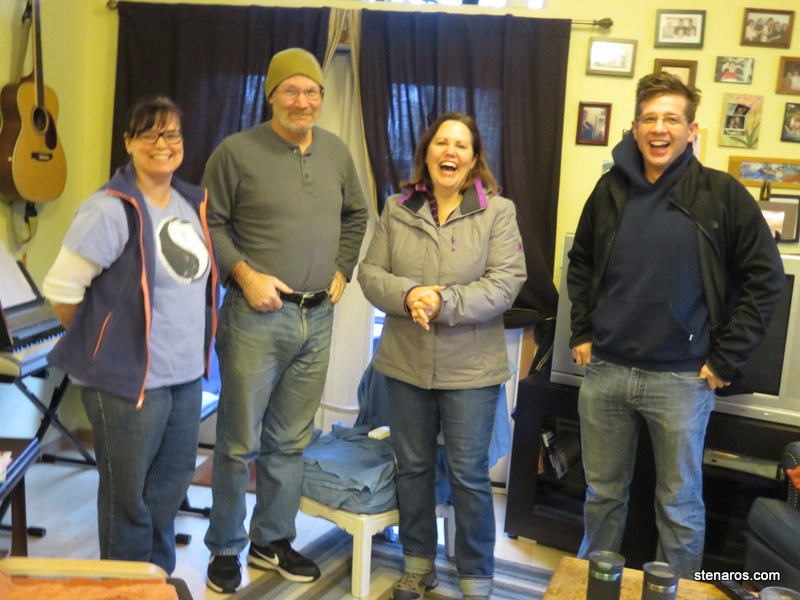 And the official photo.
A little later, I headed out for my own trip downtown.  I have never seen this many people at the Kenton Max stop.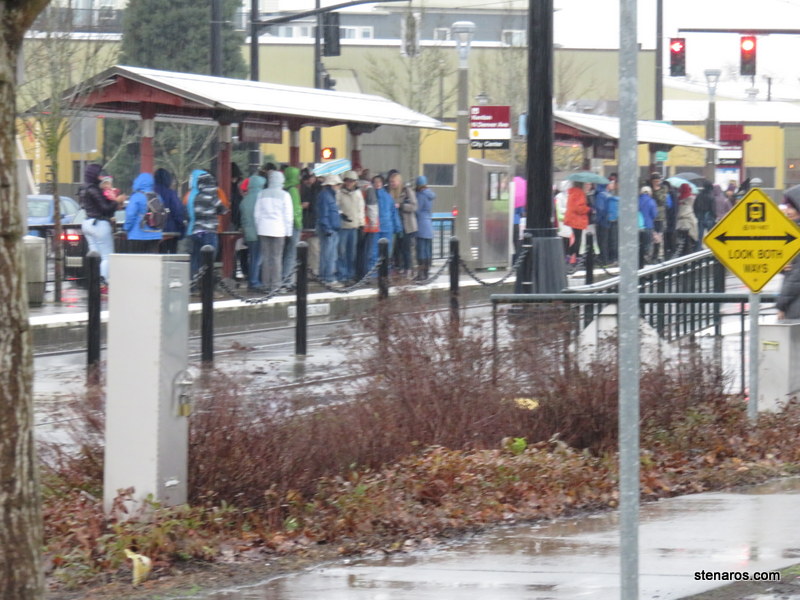 It's not a protest unless the Margeliz Jewelry Shop is boarded up. I notice the Banana Republic also had the plywood out.  They needn't have feared, there wasn't a single arrest.
After my workshop ended, I waited for the Max, watching various people get their picture taken with the riot police.