Me on the morning after the election: Come on, Nevada! Let's do it!
Me roughly seven times per day on all the days between the election and today: Come on, Nevada! And wait, what's going on in Georgia?
Today I got up, fed the cats, listened to hear if the election had been called. It hadn't, so I went back to sleep on the couch until Matt padded into the living room and told me that they had called it.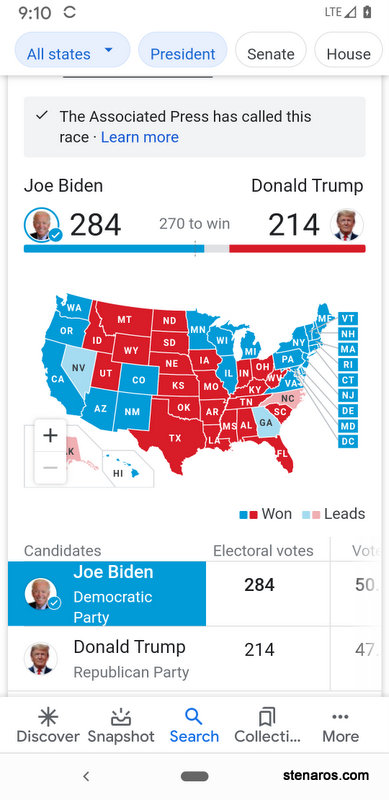 And I could finally, FINALLY, take the screen shot I had been hoping to take.
And Nevada still wasn't done counting! Come on, Nevada!