Tib's house!  Isn't it pretty?  Those who have seen the illustrations in the book might be wondering where the tower is.  But there was never any tower.  Lois Lenski "borrowed" a tower from other houses in the neighborhood.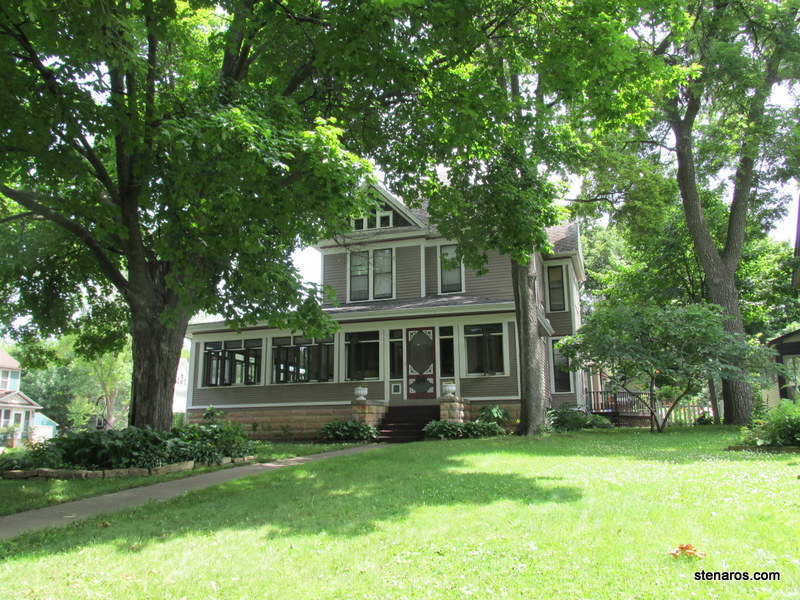 Sara and I especially loved the glass porch doors.  We thought of opening a B&B with a tea house.  Wouldn't it be lovely?
Just across from Tib's house is the site of the school Betsy & Tacy attended.  This is not the school building they attended, though.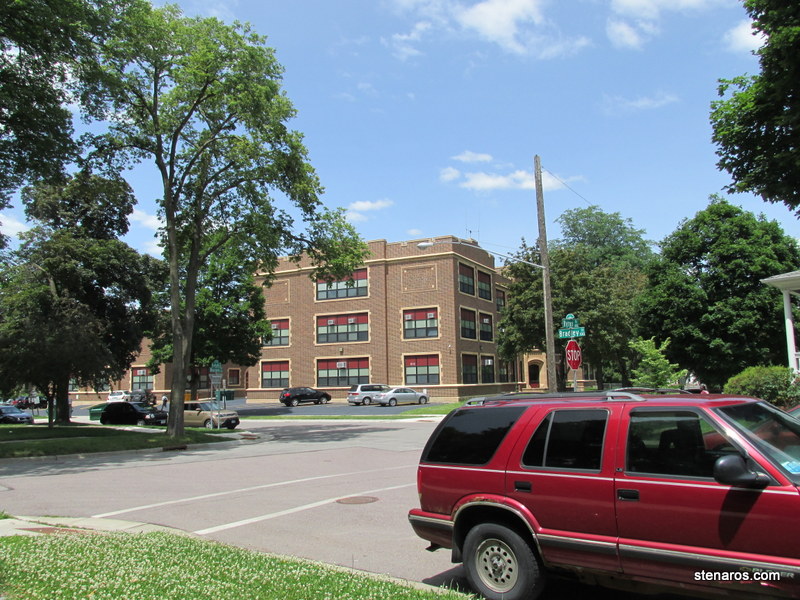 Here's an example of a fabulous tower like the one Lois Lenski borrowed.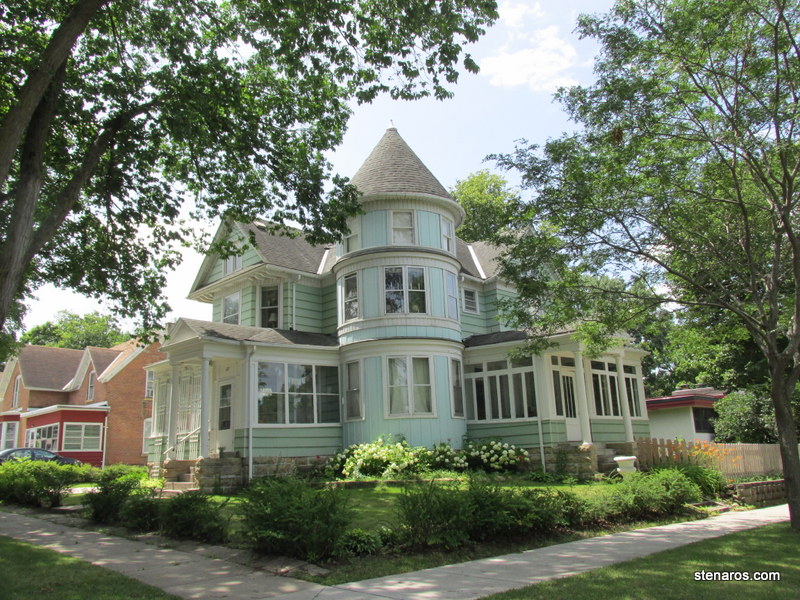 I adored this mid-century.
This poor house is undergoing some hard times.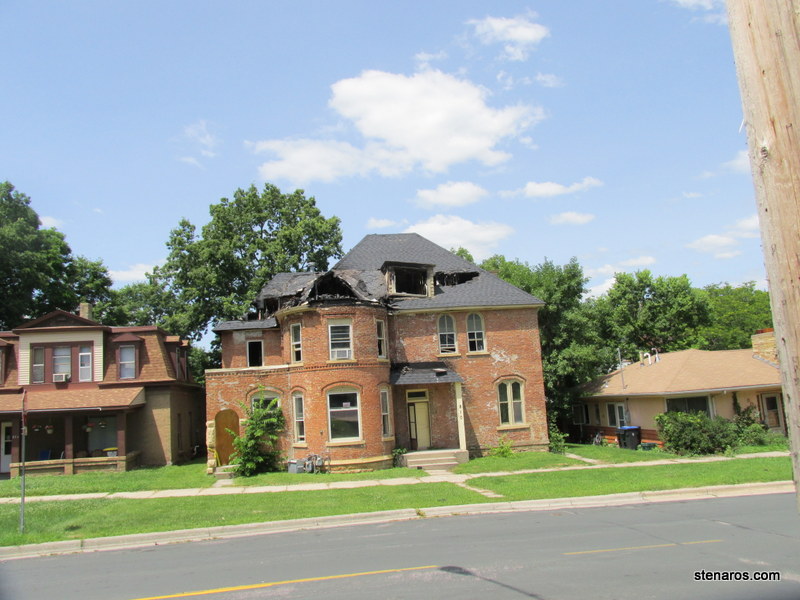 We stopped at Lincoln Park, which looks nothing like it did in Maud's day,
I'm noticing that Minnesota loves a historical sign.  Most are quite long.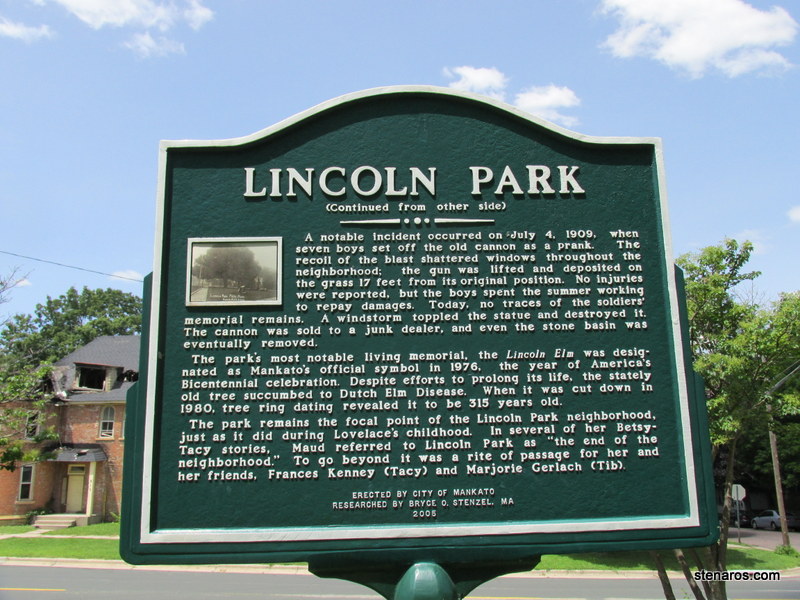 Here is a new fountain, to replace the previous one, blown over in a storm.  It now makes the sign (which says, "no traces of the soldiers' memorial remains) incorrect.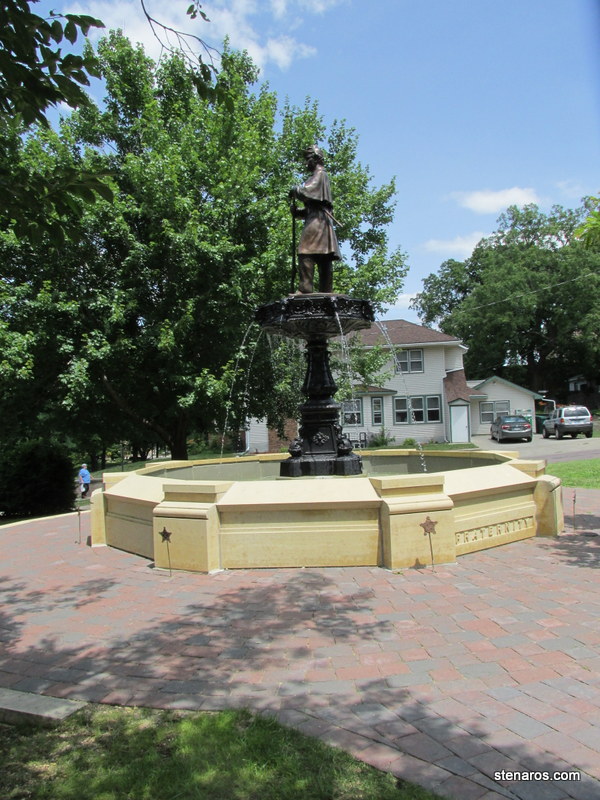 The rest of the park.