A few parting shots:
The Betsy and Tacy signs.
Sara and I take simultaneous pictures standing on the hitching blocks.
The road up the big hill.  Which ends now, instead of continuing up the big hill.
Sara waiting for me to set up the timer shot on the bench.
Alas, this is the best of the timer-shot bunch.  "Up" is not a good angle.
The view from the bench. The white house on the corner is Tacy's house.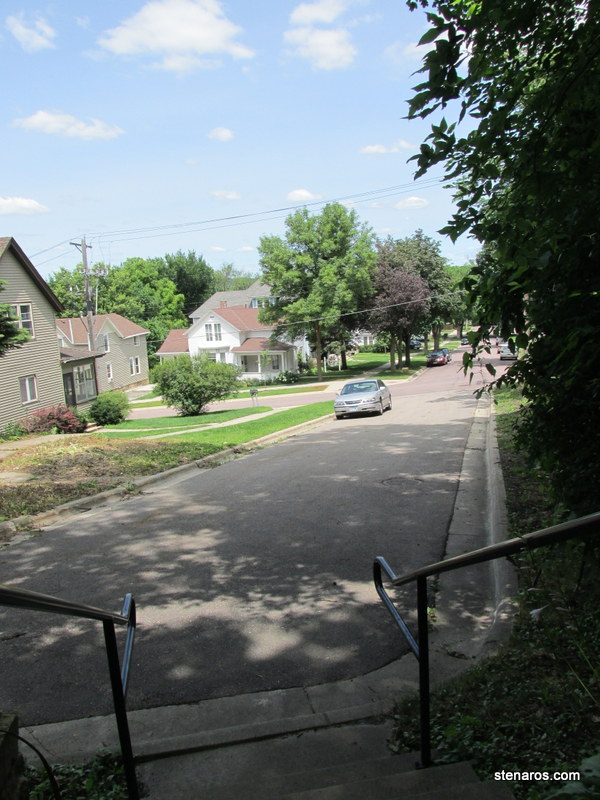 One last look at Tacy's house.