In perusing dates-that-are-free choices, I discovered there is a park in North Portland I'd never heard of, much less visited. Matt and I set out to discover it. On the way we found this mystery.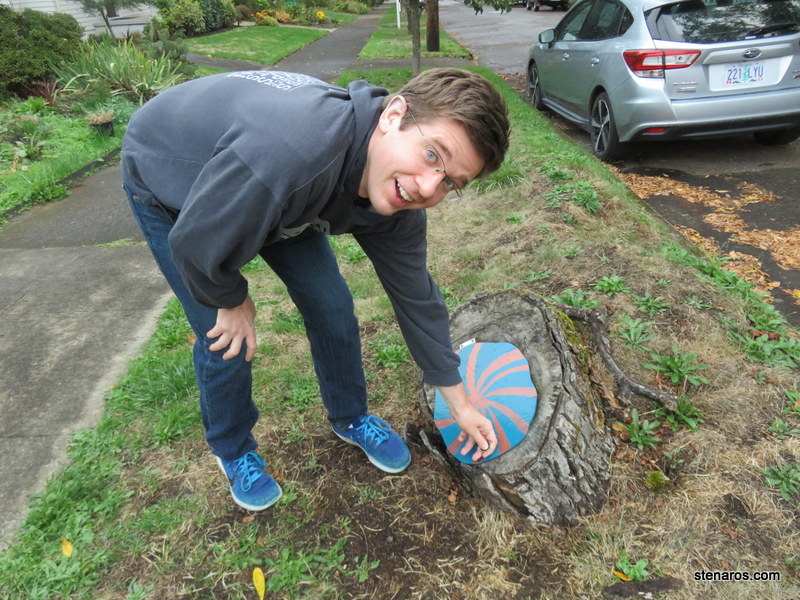 With some treasure. Inside, there were painted rocks with googly eyes.
Though it was a long-ish walk to get there and we got there in time for the last gasps of the sunset, the view did not disappoint.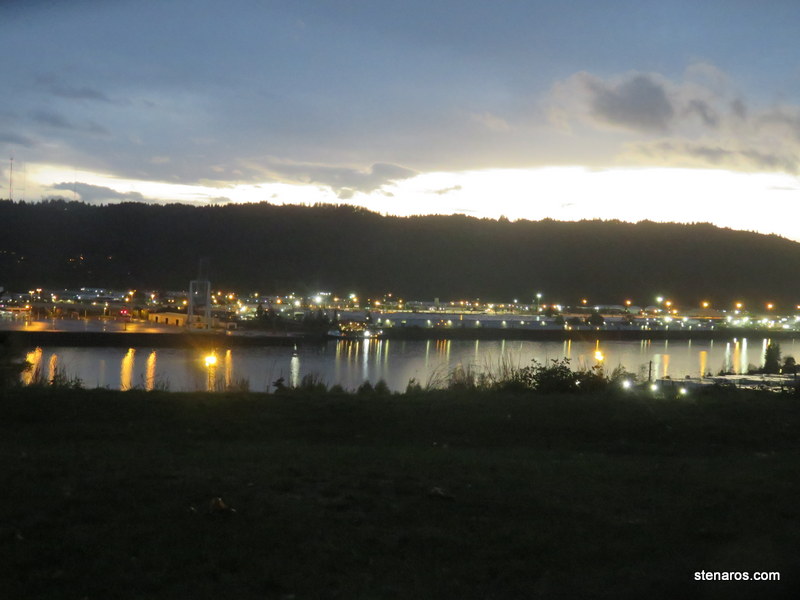 The combo of Forest Park (the reason the hills on the other side of the river haven't all been developed with their own twinkling lights) and a working river limits our options for dramatic sunset pictures.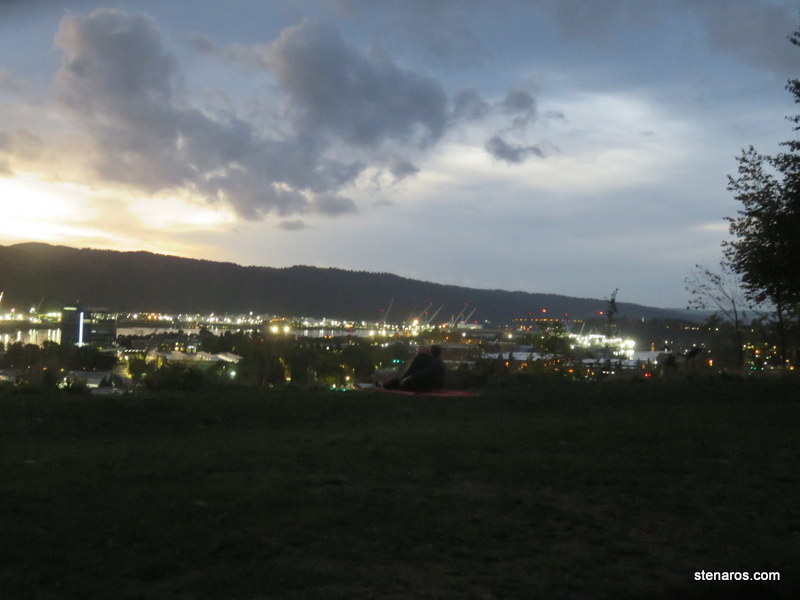 But Mocks Crest Park paid off. I can see why more than one website grumbles about the number of spoony couples during the summer months.