Matt and I celebrated my new job by picking up food from Urdaneta, which is a Spanish small plates restaurant on Alberta.
The food was delicious, and I would like to go back when they are seating people.
Matt also was a fan.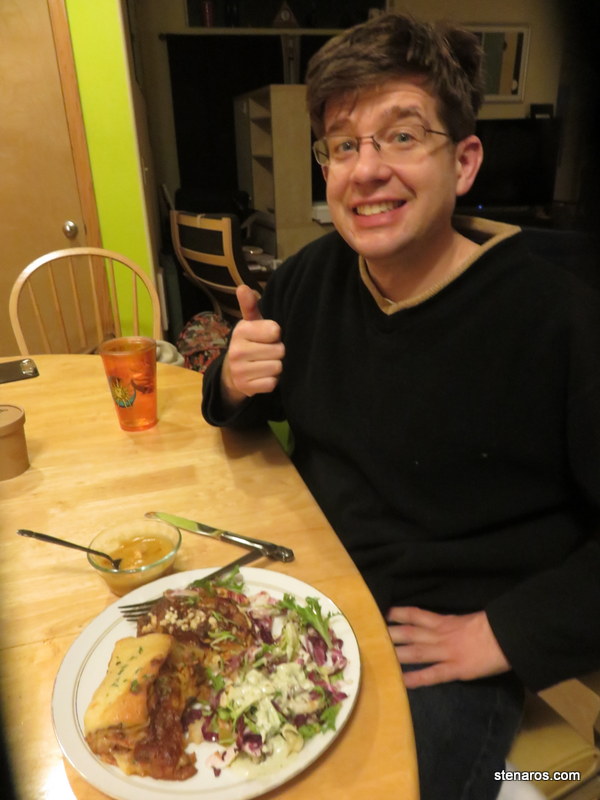 P.S. Behind him, you can see my old desk, waiting for a NextDoor buyer to come and pick it up. More on that in another post.