It's the first annual Portlandia Mermaid Parade!  I had to be there.  It was a good day to wait on the waterfront for mermaids to wander by.
I wasn't situated in the best place for photos, (next year) but here they are:
There were at least two mermaids being pulled in wagons.
Many mermaids stopped at the Salmon Street Fountain for some pictures.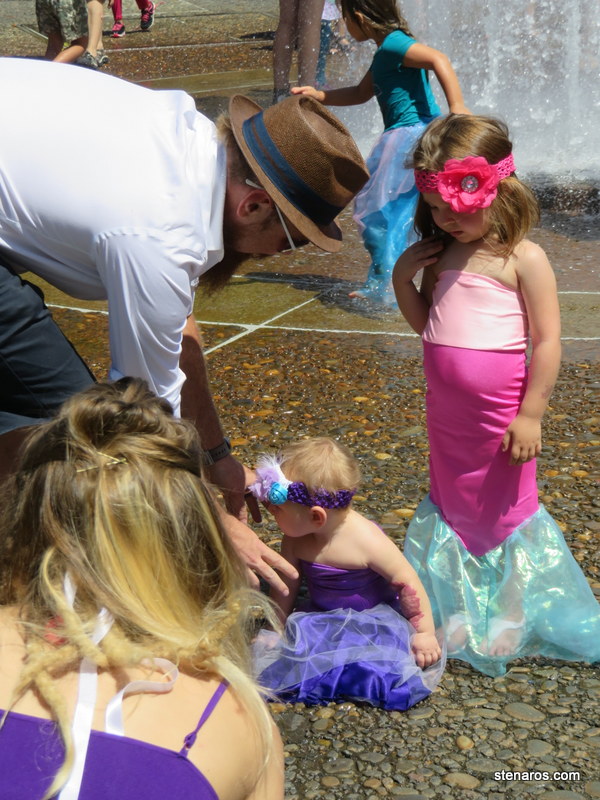 The mermaid parade was a hit!