Thank goodness we finished at the Kennedy School because they ring the old school bell when you do!  (Sorry about the blurry pictures.  They were due to low light and the general excitement of the moment.)
Filling out or certificates.  We each get three nights for two (a total of six nights!) at any McMenamins property!  Plus we each get a pair (a total of four) of concert tickets!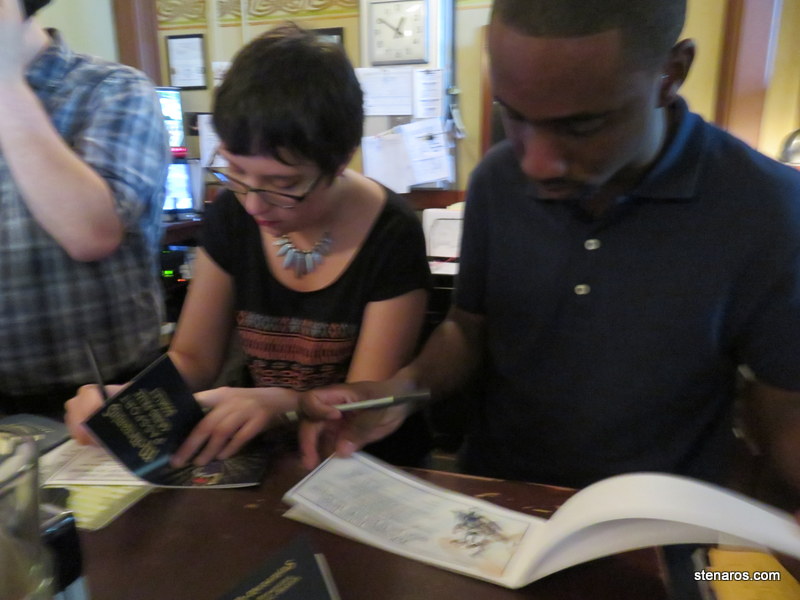 Posing with our t-shirts, completed passports (which give us happy hour drink prices Sunday through Thursday for a year) and our certificates.
There were also pint glasses, pins and key chains.