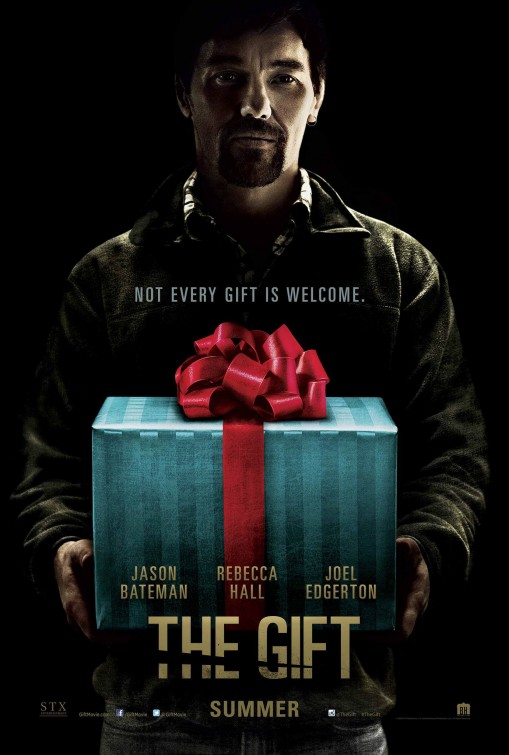 Continuing the psychological thriller theme of the day, Matt and I watched this post-anniversary dinner. Matt's presence was essential to my viewing; during one scene I was so scared, I bit his finger. This was a complete and total perfect movie experience with the story zinging in different directions, keeping us guessing; by the next day my enthusiasm dropped a notch or two when I realized that Rebecca Hall's character existed only as something to drive the plot.*
Cost: free from library
Where watched: at home with Matt.
*Aside from, at times, making choices that were completely out of character, she was, by the end, quite literally a vessel.
poster from: http://www.impawards.com/2015/gift.html