Aside from the money that went to the Payoff! goal, I spent my birthday money on this fabulous clothes dryer.

I've re-committed to air drying my clothing since discovering Mr. Money Mustache. In the summer, this is low-key.  My outdoor rack is huge, and fits everything nicely. It very rarely rains in the summer, so I don't have to plan around that.  But now we are not in the summer and are endlessly damp. It's either raining, just finished raining, or is about to rain.
I already have indoor racks, but they aren't quite enough for both sheets and clothing.  Enter this rack.  Underwear, socks, washcloths and small towels will go on this. Maybe some t-shirts too.  Then the longer things (pants, sheets, towels) can be hung on the wall-mounted racks.
I also love how compactly it folds.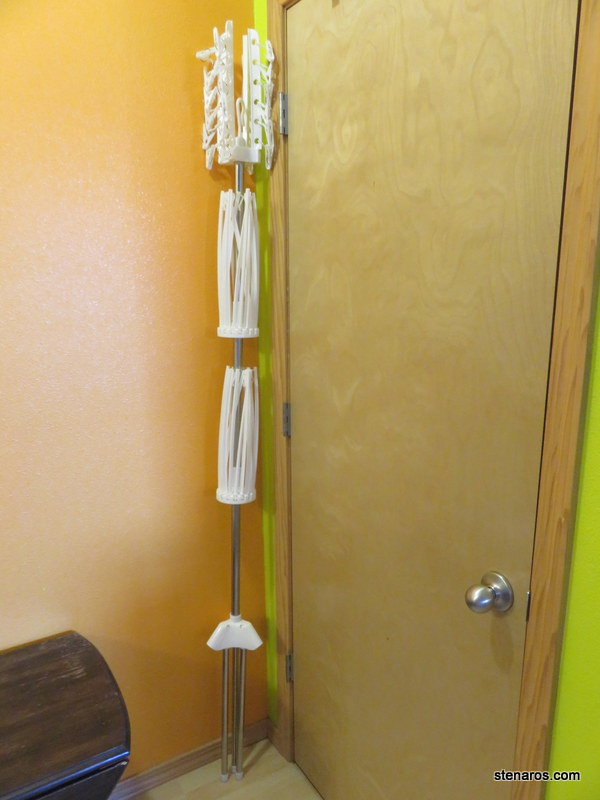 We have someone in Japan to thank for this product.  Thanks random Japanese company.