It's Kelly's birthday and she wants to go to hike Cascade Head.  So off we go in Heidi and Kevin's Car.
There was a stowaway who climbed aboard for the trip.
Kevin got to drive.  Thanks Kevin!
From the car, pictures of some trees.
At the informational sign.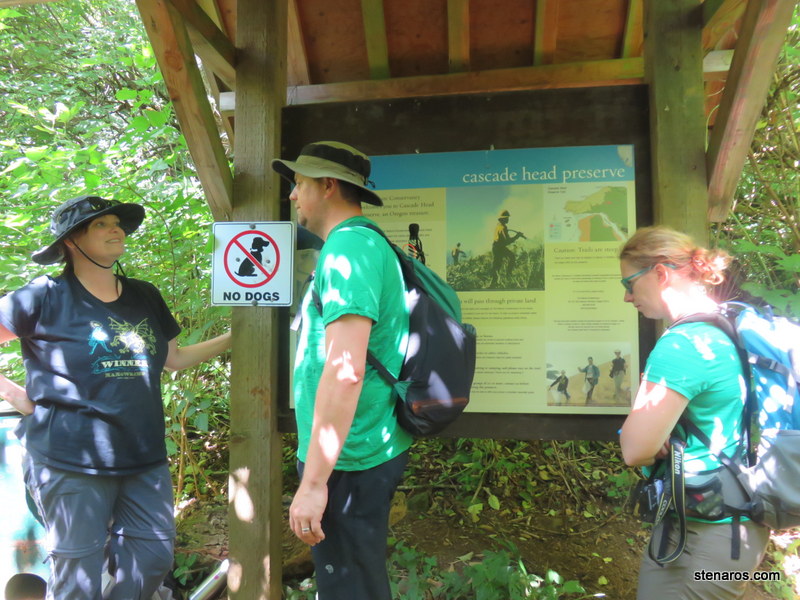 Kevin had to be coaxed into posing.
Our first glimpse of the ocean.
Heidi made birthday cupcakes!  The birthday girl samples hers.
Our view while we snacked.
Cascade Head makes for a good birthday hike!