The holiday tree (which I believe is it's official name) is getting its branches attached.  I think they supplement with branches from other trees, judging by Douglas Firs I've seen in the wild. (aka the neighborhoods of Portland)
Somewhere on this post is a picture of a big hole.  After a period of recession-era shutdown, that big hole has now become a very sparkly new building.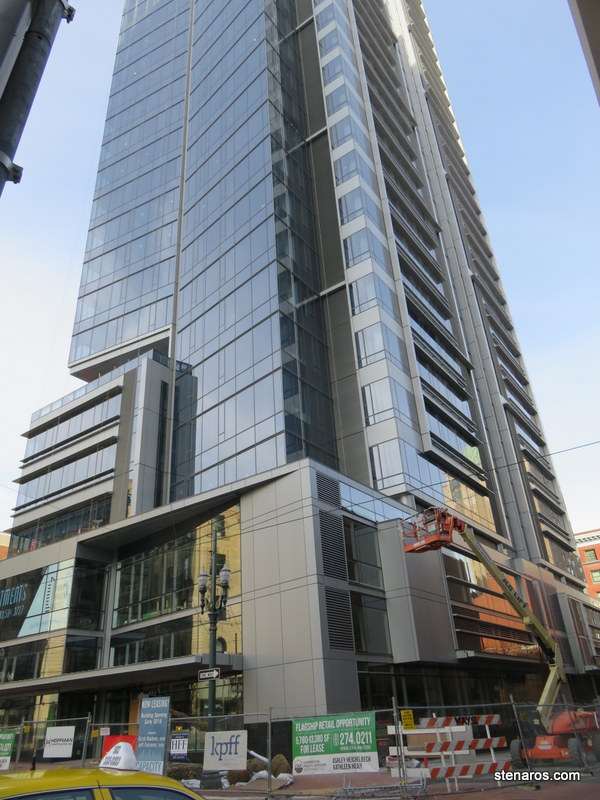 Said sparkly new building towers over Director Park (picture it on the far right of the picture below).  Perhaps its height will make the covered area in the park look a better scale. By the way, the roof of the covered area is being repaired as its instillation was faulty.
Our iconic "Allow Me" statue has been outfitted for the holidays.