Everyone was pretty raw at work.  I did some stuff, and then left early to take a long walk to the Hollywood Library, where I was volunteering with Teen Book Council.
Look at this blast-from-the-past mural/advertisement for radio station 94.7!  Usually it's covered by an official billboard.
I've take a picture of this building before, but on a happier day.  It seems today the building is sad.  Sorry building.  I feel sad too.

The footprint of Farm restaurant, which I always wanted to eat at, and never did.  I guess I won't ever get to now.
Tracking apartment rental prices.  For reference, when I got my first studio apartment in Portland in 2002, I paid $500/month to live downtown.  If Matt and I rented this apartment, we would pay $850 each.  Yikes!  
Here's the house where the unit is.
I loved the green of this house.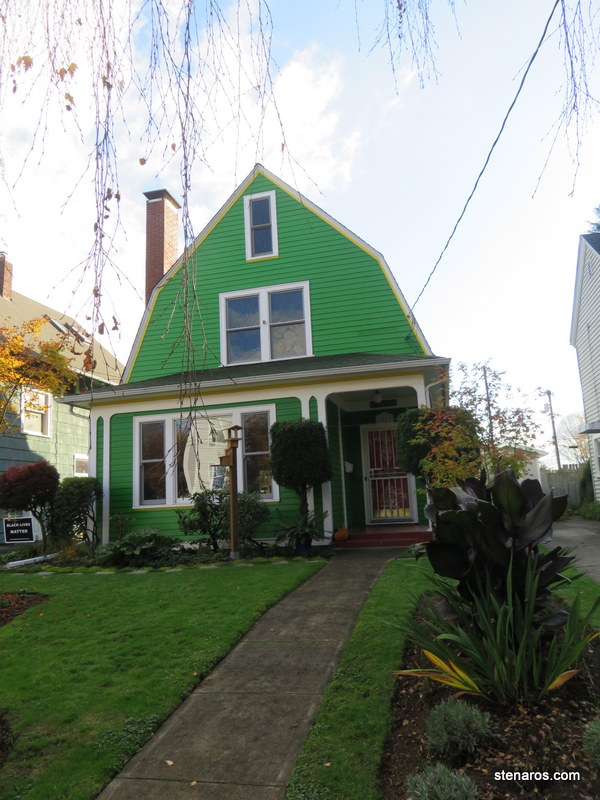 And look!  It's a very specific green.
Very nice vintage four-plex.
I love the neon sign with the brick.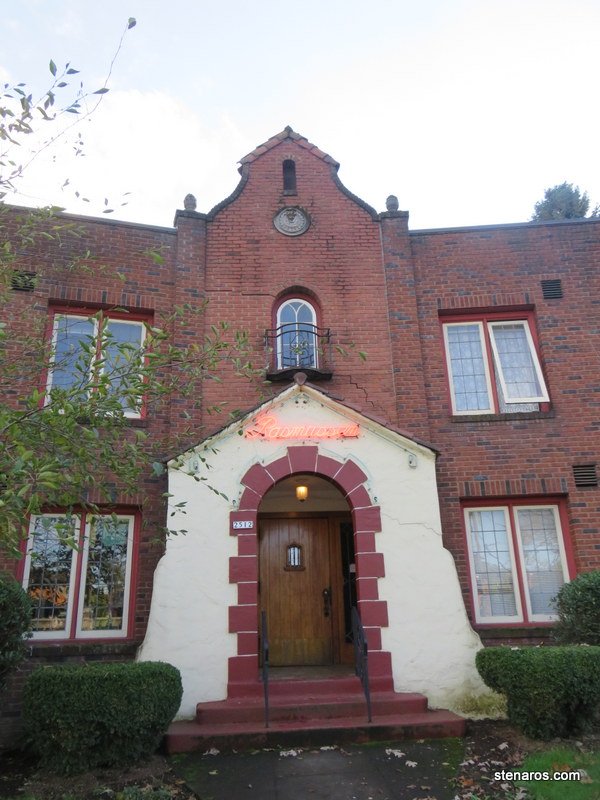 Bit of grey cloud hovering.
The day after the election, not much was happening at the Multnomah Democrats headquarters. The building was dark.  (The cars are from the business next door.)
I had a sundae at Baskin Robbins and a very nice Teen Book Council meeting.  Then there was square dancing.  It was a raw, but good day.