I had some problems with my helmet, which meant I didn't ride my bike to work today as planned. But that meant that I got to walk over the Steel Bridge and see this glorious sunrise.


There was a train stopped on the bridge, and I thought, "I should take a picture of the sunrise through the windows of the train."  And then I did nothing with that thought, which was unfortunate, because when I did decide I wanted to try that, the trains that came by were moving and thus I got blurry photos.  These two were my best.  You can see where the good photo could have been.

If 50% of 2018 can equal this sunrise, it's going to be a very good year.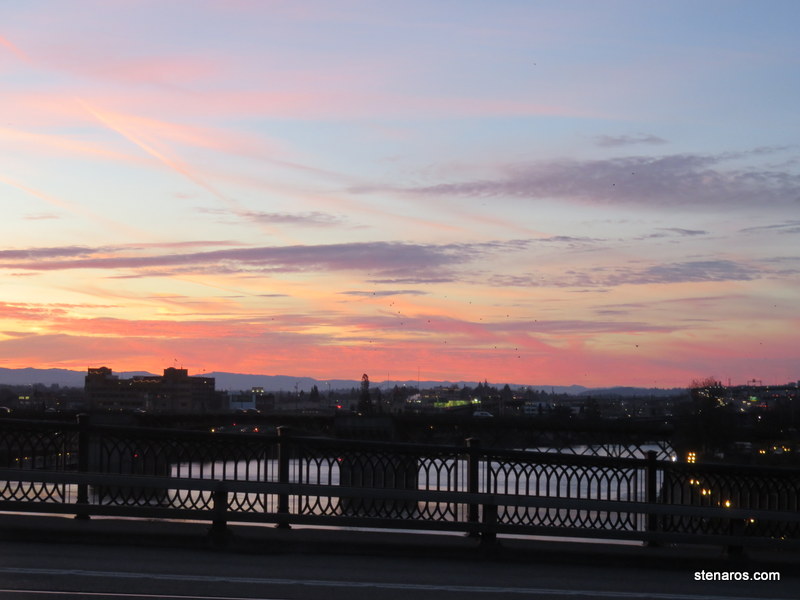 (There was another good one the next day, too!)