After our kayak trip, we ate and then started the 90-minute drive back to Eureka. We got tired at the halfway point, so pulled off to have a nap on the beach.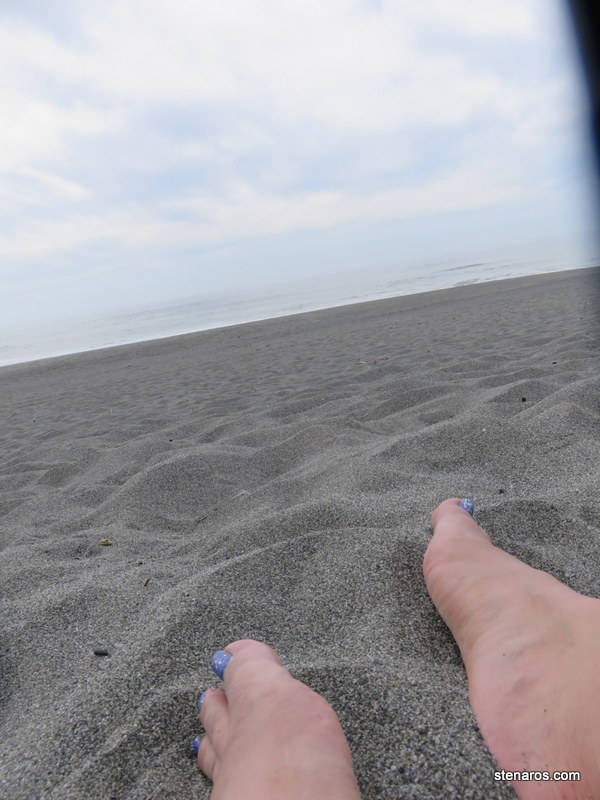 Here's the building where we are staying. I love the mural on the side. Much more than I loved our room.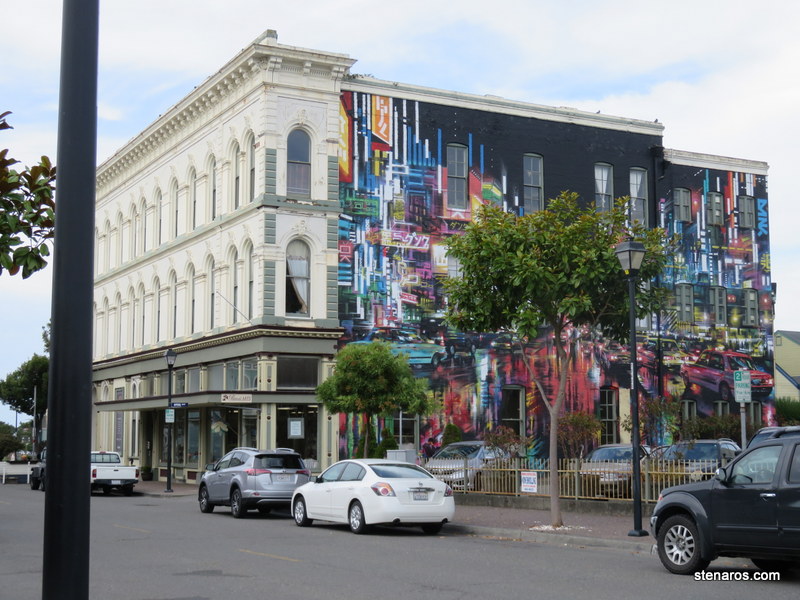 The building is partially artist's studios and there are also four rooms to stay in. I had fun wandering through the halls and I think at least one artist lived in her studio full time.