"What is this place?" I wondered as I wandered by.  Not having to be anywhere at any time, I checked it out.
Ah, it's one of those places that takes a big space and then makes smaller spaces available to small businesses.  These seem to be a very 80s concept to me.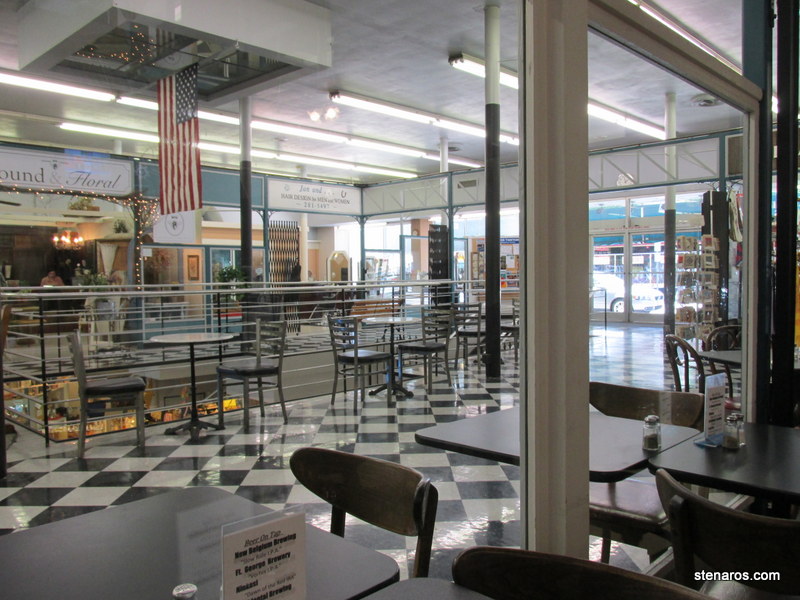 I enjoyed looking at the different businesses and stopped in the restaurant to have a sandwich before heading home.
There was a deli counter and also a bar.  I was offered a free Keno play, which I took.  It was not a winner. (Surprise!)
My egg salad sandwich and water.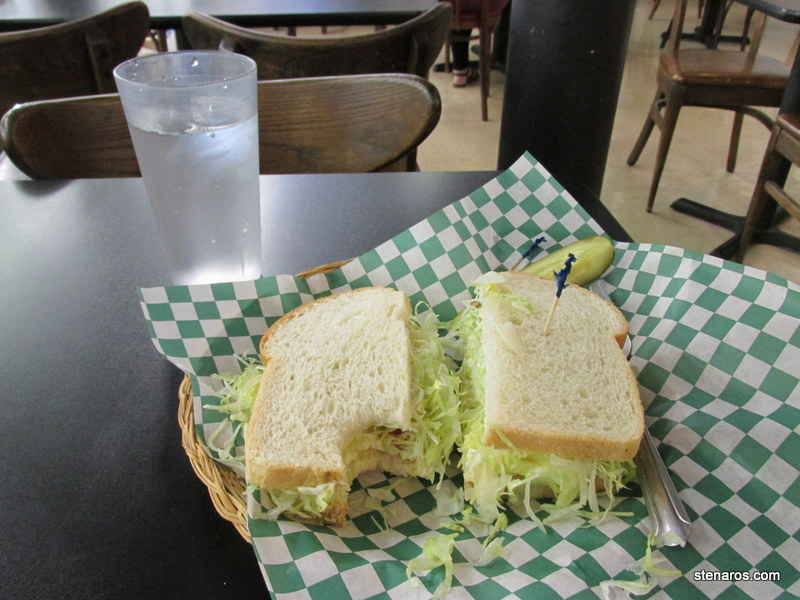 I stopped in the bathroom on the way out and was interested to see this random room of antiques in the hallway near the bathrooms.  There wasn't a sign telling me what it was and there wasn't a person to ask.