Do you see the name on the building?  That's not an ironically titled restaurant.  That's an actual Bearing Service Company, left over from the time where the Pearl District was filled with blue-collar businesses and warehouses instead of wandering yuppies and tourists.  They've recently painted this building, so it looks like they plan to stick around.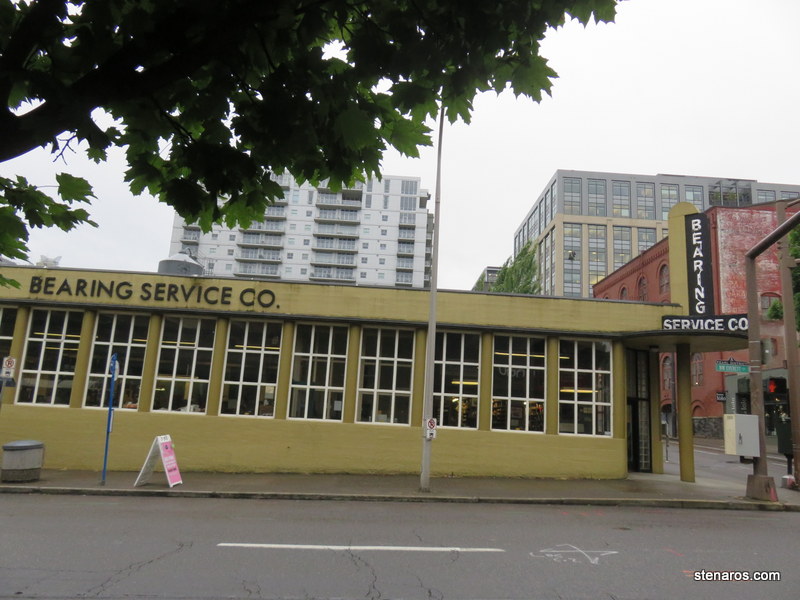 Look at that Art Deco glass, and the super cool rounded platform entrance, topped by a neon sign.  Niiiiiiice!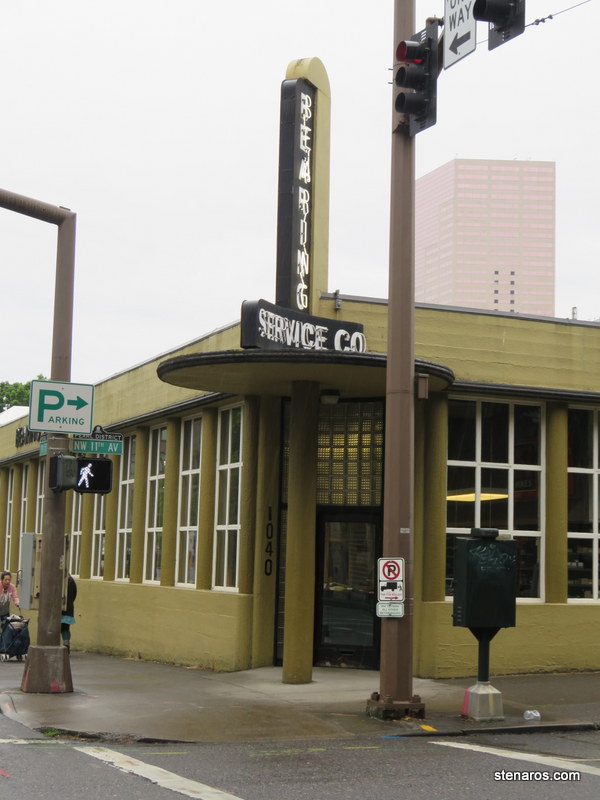 From peeking through the windows, I know that there's a tiny customer service space, and then the rest of the building is taken up with shelves of parts.  When it's hot, the large fan they set in the doorway has tipped me off to the fact that they don't have air conditioning.