We spent our final Cosmic Tripster hotel stay at McMenamin's Gearhart Hotel.  But on our way there we stopped in Seaside for lunch and to maybe do some Job Spotting. (Matt has been introduced and also enjoys Job Spotting.)
This Inverted Room is a fun new tourist attraction.  You pay $6.00 per person and you can take photos of you in inverted scenes.  I find this concept rather brilliant, as it requires nothing more than the invention of inverted scenes, the rental of a storefront, and someone to take people's money.


Here's an example of one of the inverted scenes. We did not go in because it was not open.  The hazards of a mid-week early-spring visit to the Beach.


The name of our room.  This is a hotel with an 18-hole public golf course, so all the rooms have a golf theme.


Here is the quote that inspired our room.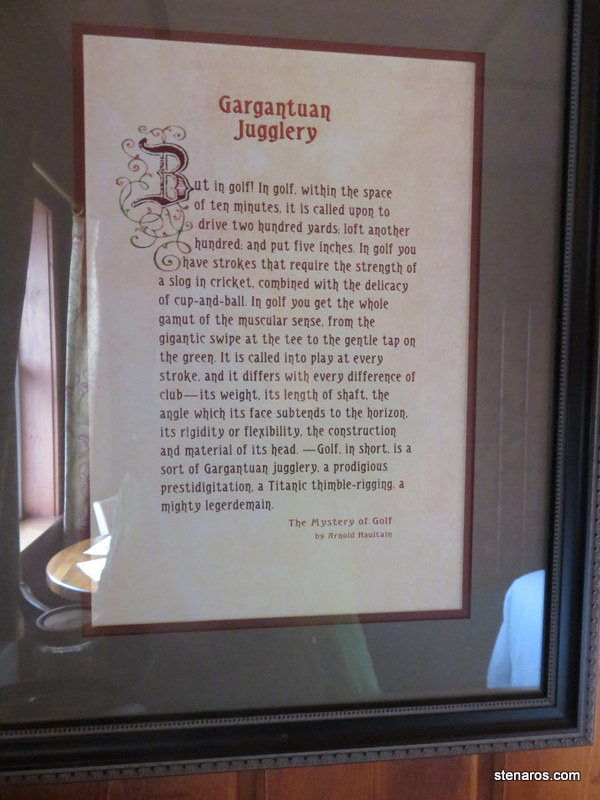 Our self-portrait in front of the hotel.


A walk on the beach.  (And why I love the beach in winter.)


Driftwood


The Gearheart Hotel was built long ago, and had some hard times before its revival as a McMenamins property. In the meantime, other properties were built between the hotel and the ocean.  But if you squint…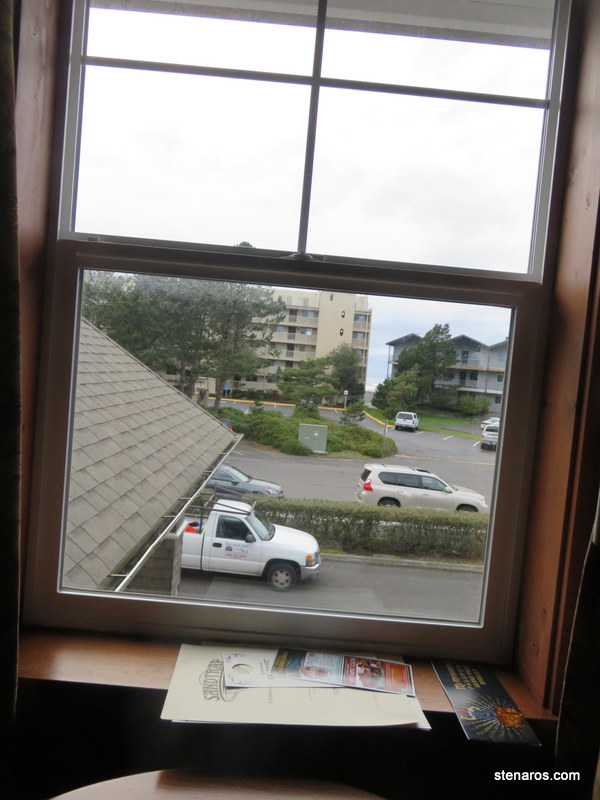 …you can see we had an ocean view.


This was a very quiet McMenamins property which I think would benefit tremendously from the addition of a soaking pool.  They are adding more guestrooms which will open this summer, but they will not be adding a soaking pool. Alas.