I got very excited at the thought of a bubble up casserole, wherein the stuff below bubbles up between the bits of dough and it all cooks together into one delicious mass. So I made one. This is from Budget Bytes (and thank you, Jan, for the recommendation. It's a great site.)


Sadly, I had too many biscuit drops and they all grew together before the enchilada sauce could bubble up. Only around the outsides did the bubbling up happen like I thought it would.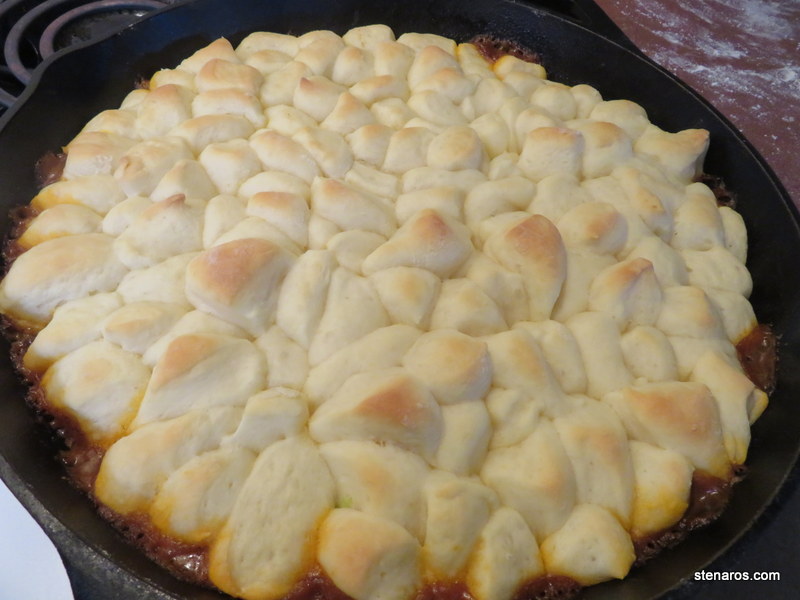 It was still very good. Also, I didn't follow the directions fully and I accidentally put the cheese on before I put the biscuit pieces on. I think it looks better that way, anyway.