Back in 2010, we went to Colorado for Matt's brother's Thad's wedding. With that trip came a visit to the beautiful (and wonderfully organized) Rocky Mountain National Park and a day of hiking that included Bear Lake. I bought this magnet to commemorate it. (There's a picture of me from that trip being the bear at bear lake that I've always enjoyed.)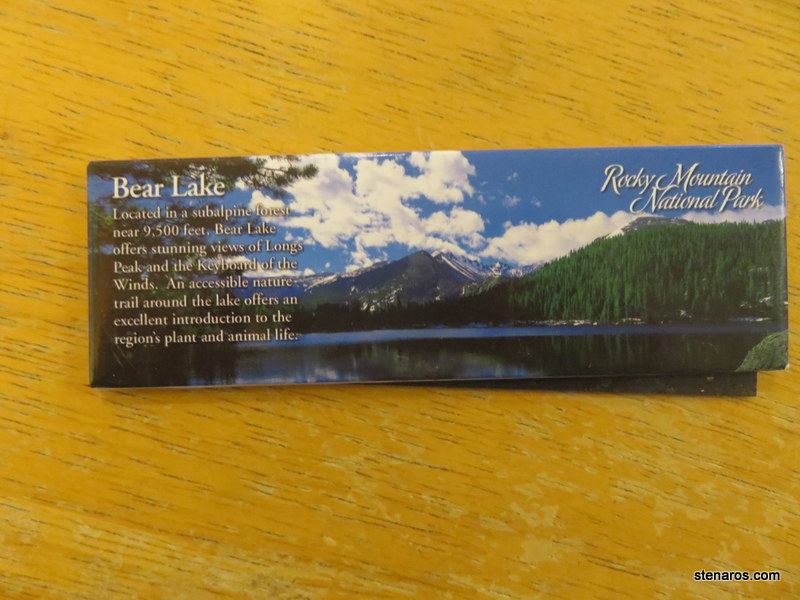 But the Bear Lake magnet does not want to stick to its front. I've tried the glue gun approach, and that worked for a time, but even the glue gun glue has given up its grip.
So it's goodbye to this souvenir.