What's this?  I'm trying out a recipe for Chicken Noodle Soup in which the noodles are cooked into a kugel and then added to the soup part before serving.  This seems a good concept, especially for me who eats soup over a week (or two weeks). It is a particularly good idea because pasta sucks up all the broth as time goes on.  By keeping the two separate, there is more control over this.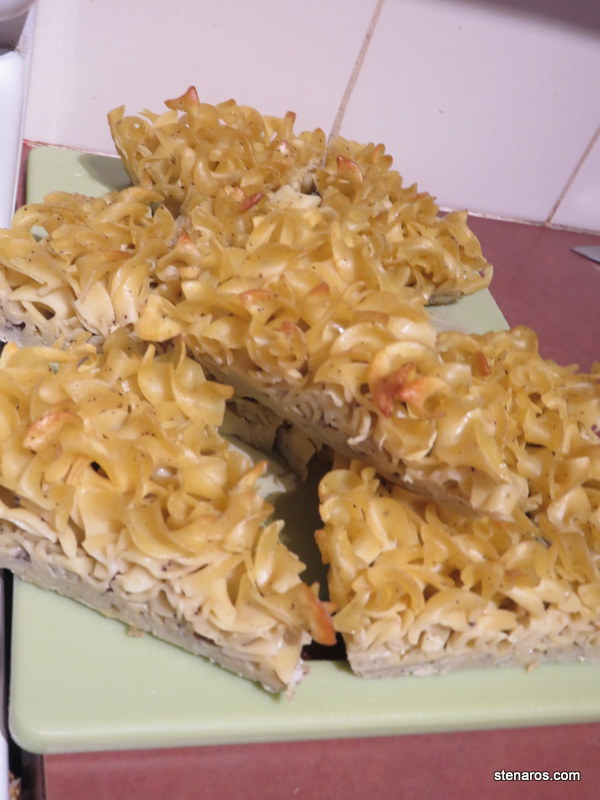 Having now sampled a week of this method, I give it a so-so.  As you can see, the top noodles get dried out while the bottom noodles end up gluey. While it accomplishes the goal of not having the noodles become over saturated, I'm not sure dried/gluey is that much better of an option.
I will probably make this recipe again for me, but I don't think I would serve it to anyone else.