Welcome, blurry photo. I did not factor blurry photos into my middle age experience.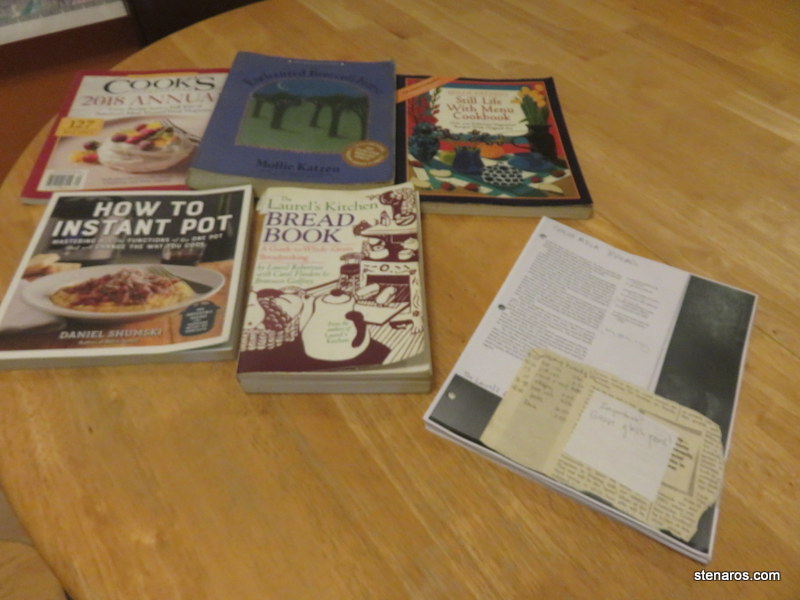 More cookbook winnowing! The Enchanted Broccoli Forest Cookbook might have been the first cookbook I ever bought. And the Laurel's Kitchen Bread Book was instrumental in teaching me how to make a loaf of whole wheat break.
As with the other pile, I've grabbed my favorites. Now it's time to send the cookbooks off to Little Free Libraries in my neighborhood.