While more than one person commented that the Tucson-to-Boise drive would be an incredibly boring couple of days, I loved it. We did not take the Nevada route, but instead took the Arizona, Utah, Idaho route, and it was gorgeous the entire way.
Here are some beautiful rocks in Arizona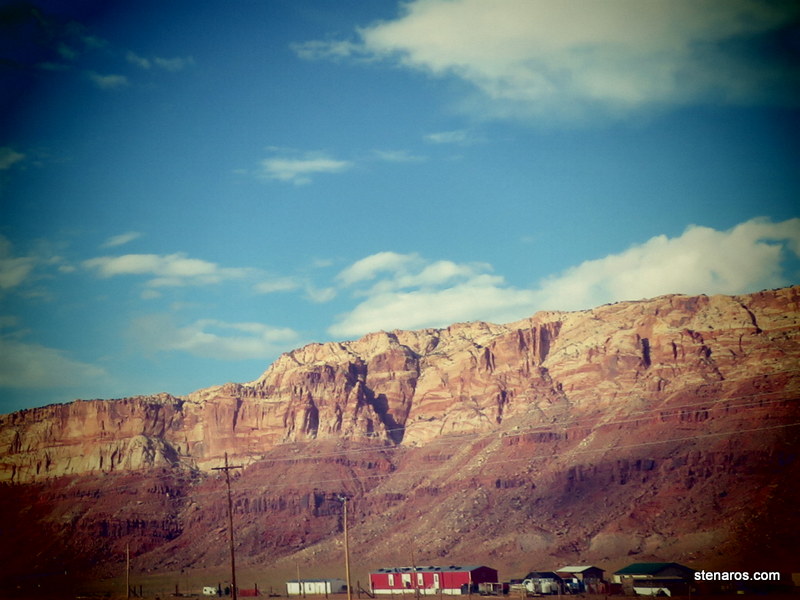 We also got a short but big rainstorm.