Sara and Shawn came back through town and we went to dinner at the new Pine Street Market, which is where a bunch of gourmet-type restaurants all banded together to sell their wares and share a big seating area.  You might recognize the concept from the mall food court. But this has better quality food.
My food was good, but I didn't love the noise level or the fact that some places had table service and some did not.
What I did love was the Wiz Bang Bar, which is Salt & Straw's foray into soft serve.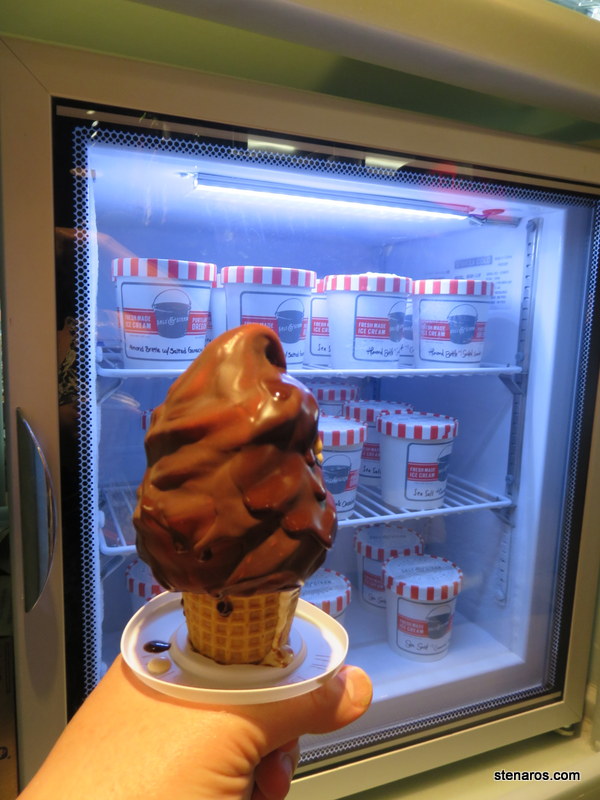 I got salted caramel with chocolate dip (which is more magic shell than dip–although I guess they are probably the same thing) and it was delicious!
I did not take any photos with Shawn and Sara.  Perhaps when they get their posts up, there will be pictures.