We won the airplane seat lottery and had an empty middle seat all the way to Kauai. I recently heard this described as "poor man's first class" and a truer phrase has never been spoken. When we left Portland, it was in the 30s and I got cold and was cold for the whole flight, hence my jacket blanket.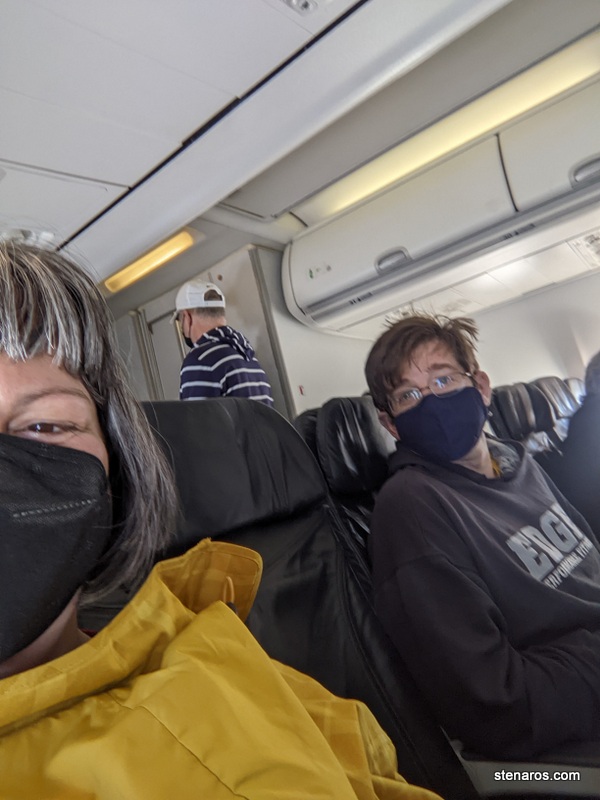 Once we arrived in Hawaii, we got to bypass the long line because we had bracelets (a thing we almost didn't have because I never saw any notification, nor discovered any information about bracelets in my pre-trip research) and I was starving. So we found a place and I ordered a Loco Moco, which was a hamburger patty, on top of rice and topped with a fried egg and a lot of gravy.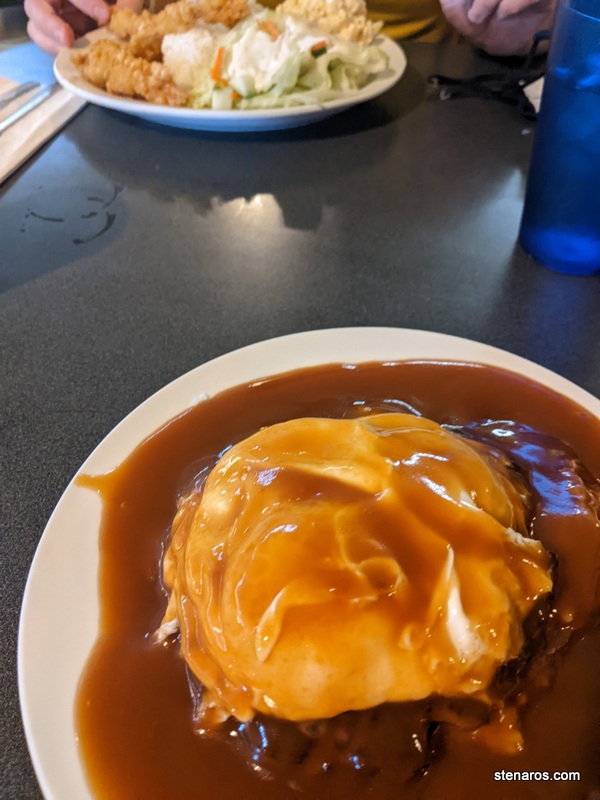 Given that it was my only meal of the day, it hit the spot. Matt got fried shrimp.